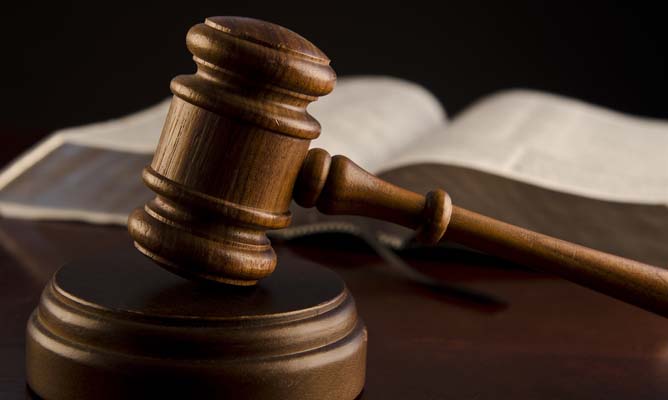 THE Supreme Court has dismissed an appeal by private Harare hospital, Streamsleigh Investments (Pvt) Ltd trading as African Medical Investment (AMI) Hospital, and ordered the institution to fork out over $480 000 in terminal benefits to its 60 former workers.
BY CHARLES LAITON
The hospital had approached the court challenging an arbitral award entered in favour of the hospital's 60 employees sometime in 2015.
Streamsleigh Investments had changed its name from AMI Hospital to Health Point, apparently to evade justice, although its assets are still registered under Streamsleigh Investments (Pvt) Ltd.
According to court papers, soon after AMI Hospital directors namely Peter Annesley, Andrew Groves and Phillip Edmonds, took over the medical institution from its original shareholder, who is also Trauma Centre Borrowdale Hospital owner, Vivek Solanki, the employees petitioned the Labour Court demanding payment of their terminal benefits and the matter was ruled in their favour by an arbitrator.
However, AMI Hospital, through Streamsleigh Investments (Pvt) Ltd, filed an appeal at the Supreme Court challenging the arbitral award, but failed to pursue the matter, prompting its dismissal by the apex court recently.
In a letter dated August 31, 2018 signed by the registrar of the Supreme Court and addressed to the hospital's lawyers Beatrice Mtetwa and Tawanda Nyambirai, the court said the appeal was dismissed since it had been deemed abandoned.
"I refer to my letter dated July 24, 2018 in which you (the law firm) were called upon to file heads of argument. To date no heads have been received, the appeal is, therefore, deemed to have been abandoned and is accordingly dismissed," the Registrar said.
"By copy of this letter the records of appeal are being returned to court of origin to enable the respondent (Tawedzerwa Zishiri and 59 others, Autoband Investments (Pvt) Ltd and arbitrator Nyamanhindi) to execute judgement appealed against."
The latest development will now see the employees approaching the High Court for a writ of execution against the hospital's property.