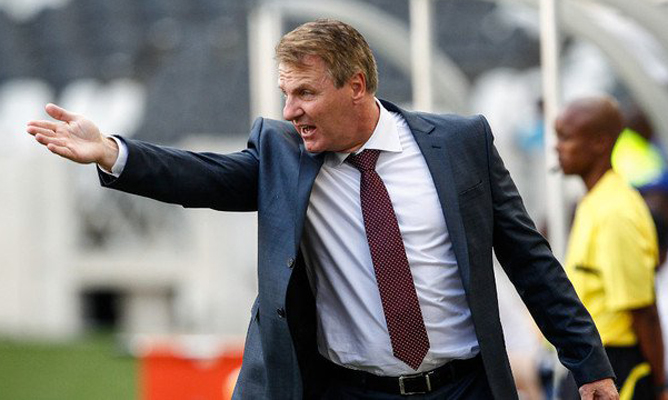 Harare City coach Mark Harrison wants his team to emulate FC Platinum's sleek passing game under coach Norman Mapeza.
BY GARISH PHIRI
While Harare City have adopted the passing philosophy under Harrison, they are not yet as accomplished as FC Platinum are.
FC Platinum have been thriving with that type of play and at the weekend they thrashed Mutare Ciy 6-0 in a Castle Lager Premier Soccer League match played at Mandava Stadium.
"They (FC Platinum) are a passing team and they pass the ball from back to front as much as we are. We are a passing team as well, but at the moment we are not as polished as they are and not as accomplished as they are. That's the target and we keep working on it. We will get to that point" he said.
Harrison has bemoaned his side's failure to take their chances which has seen them win just one of their last five matches.
On Saturday, they were held to a nil-all draw against Herentals.
"I think we gave away two more points. First half, we had total control of the game, moving the ball around and we created a couple of good chances. That's been the story for us too many times this season. Have control of the game, have chances to get yourself in front and we don't do it and we make life difficult for ourselves.
"In the end, our target is to be like FC Platinum, they play 90 minutes that way. It doesn't matter who they are playing. They don't get fazed, they keep playing the same way and we have got to learn to do that.
"That is also a mental side of the game. Our play is new to them (the team) and they have given everything to play that way and I am happy. I am pleased with them, but I can't stop demanding from them. I have to ask more from them and they can give more," he said.