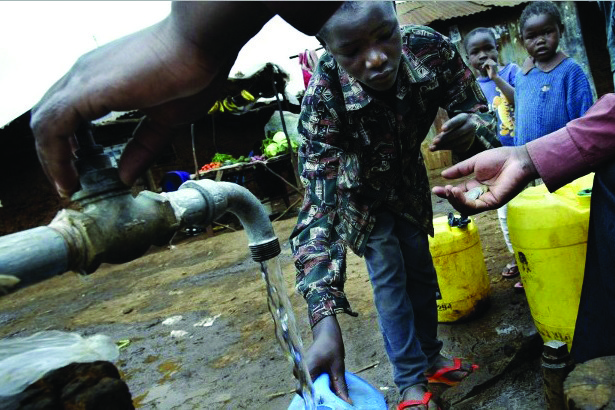 HARARE needs over $1 billion to end water and sewer reticulation challenges, which are the source of recurrent cholera outbreaks currently blighting the nation, newly-elected mayor Peter Gomba said yesterday.
BLESSED MHLANGA
Gomba told President Emmerson Mnangagwa during a tour of the city's cholera hotspots of Glen View and Budiriro that the money would be channelled towards new water sources, upgrading of the water and sewer reticulation systems, including procurement of new pipes.
"There are two types of pipe replacements that we need. The first one is sewer pipe replacement and the other is water pipe replacement," he said.
"If you look at the two collectively, you are looking at $180 million to $200 million. These are short-term interventions, but the construction of new water sources will need up to $1 billion to end this problem."
"We are doing pipe replacement programmes and have decommissioned unsafe boreholes and wells. We have upped our water provisions to ensure that we deal with the epidemic," Gomba said.
"Going forward, we are in discussion with government to see that the construction of Kunzvi and Musami dams are given top priority."
Mnangagwa, who toured the two affected high-density suburbs following the death of 32 people with over 7 000 hospitalised following a deadly cholera outbreak two weeks ago, said his government would support council plans to contain the epidemic.
"I have come here because of the disaster that has struck Harare, especially Glen View and Budiriro. While it has spread to other areas, this has been the source," he said.
"We are raising money daily so that we repair and upgrade water pipes from Morton Jaffray Waterworks to all suburbs. Sewer pipes will also be repaired. I have been informed that these pipes are now obsolete, resulting in constant bursts."
Mnangagwa said only the central government had the muscle to ensure that the challenge faced by Harare is dealt with effectively.
He acknowledged funding partners and other well-wishers who had joined his government to fight the outbreak.
Mnangagwa said he had received a personal call from Econet Wireless boss, Strive Masiyiwa, over the cholera issue. "Strive Masiyiwa called me on the day of the outbreak from Ethiopia and he said following the news of the outbreak, he was prepared to fund us to the tune of $10 million," the President said.
Mnangagwa also assured the team of nurses and doctors doing duty in the affected suburbs that they would get extra allowances from government as a token of appreciation for their dedication to duty.