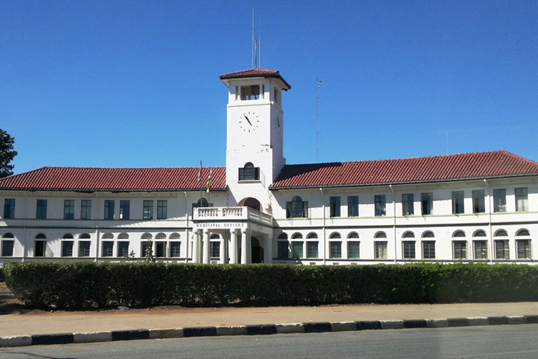 AN environmental disaster is looming in Gweru's Woodlands suburb following yesterday's outbreak of a fire at the city's largest dumpsite, Southern Eye has established.
BY STEPHEN CHADENGA
The fire is emitting a thick cloud of toxic smoke affecting residents from the nearby Woodlands suburb, whose houses are less than 10 metres from the refuse site as well as several Mkoba suburbs.
Council spokesperson, Manford Gambiza blamed the fire on scavengers, who comb through the garbage in search of trinkets and items for recycling for the fire, adding that municipal workers were on the ground attending to the problem.
"The scavengers caused the fire and we have since mobilised a bulldozer to cover the waste and put it (fire) out. We cannot use water on waste fire hence the use of the bulldozer to cover the fire," Gambiza said.
Environmental Management Agency (EMA) Midlands spokesperson, Simon Musasiwa warned members of the public to desist from burning waste saying it was unlawful.
Musasiwa said EMA will continue to engage council over its dumpsite, which by now should have been de-commissioned for a new one.
"The burning of waste is not allowed by law as it exposes people to toxic gases that can cause respiratory diseases and cancers," he said.
"As EMA, we will continue engaging council so that it comes up with a sustainable solution to the location of the city's landfill. Currently the city is working on identifying a new site for the safe disposal of solid waste with various government departments being engaged in site identification."
In June this year, town clerk, Elizabeth Gwatipedza revealed that the city is yet to decommission the dumpsite as government has not yet identified land for a new one, putting thousands of residents at risk.
Exposure to landfill gas causes respiratory diseases, headaches, nausea, and throat and eye infections, according to health experts.
Gwatipedza said besides the hurdles council was facing in identifying a new dumpsite, the cost of constructing a standard landfill ran into millions of dollars.
The dumpsite was set up before the Woodlands suburb was established.
Residents who spoke to Southern Eye said they now feared for their families' health.
"Woodlands suburb is covered in a thick cloud of smoke right now and our health is at risk," Woodlands resident, Weston Chaibva.
Another resident, Memory Muketwa, said she has since relocated her minor children to a relative in Ivene suburb as she feared for their health.
"I live a few metres from the dumpsite and the thick smoke from the dumpsite was choking us hence I have relocated my two minor children," Mutekwa said.