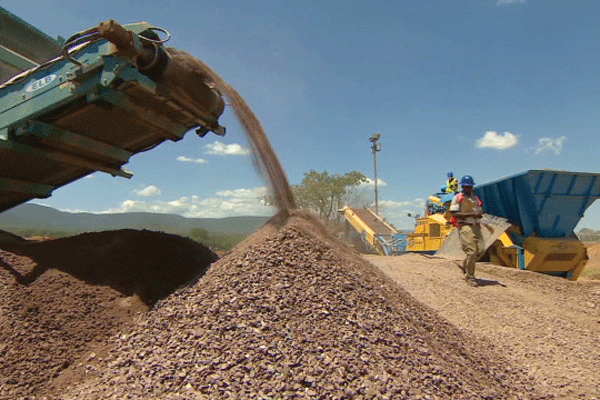 GOVERNMENT has failed to reimburse over $13 million to an Asian diamond investor, Pure Diam after cancelling its mining licence in 2016 to pave way for consolidation of diamond mining operations in Chiadzwa.
BY EVERSON MUSHAVA
Pure Diam was operating under Diamond Mining Corporation (DMC) in a joint venture deal with the Zimbabwe Mining Development Company (ZMDC).
Its operating licence was cancelled in 2016 when government created the Zimbabwe Consolidated Diamond Company (ZCDC).
The Asian company sued government seeking to recover $8,6 million which was a loan advanced to DMC in 2010 when the investor entered into the joint venture and $10,9 million being the value of the shares.
But government only paid back $6 million in 2010 and since then, has been reneging on its agreement, citing lack of foreign currency, among other reasons. This forced Pure Diam to approach the courts demanding the outstanding amount.
Summons were issued against the ZMDC and ZCDC. ZMDC did not defend the matter and judgment was entered against them, but ZCDC is still defending the matter.
"The first defendant (ZMDC) shall pay to plaintiff the sum of $13 175 000 together with interest thereon at the rate of 5% per annum from first of May 2018 to date of payment in full into the following account," part of the order by High Court judge Justice Edith Mushore dated July 4 read.
Government would also be required to pay, according to the judgment, "interest accrued from August 31, 2017 to April 30, 2018 in the sum of $880 312 and costs of suit calculated at a legal practitioner and client scale".
According the court papers, "in breach of the terms and conditions of the agreement, first and second defendant have failed to pay the amount owed in full in terms of and in the manner provided for in the agreement.
"The first and second defendant have paid the sum of $6 325 000 out of the cumulative indebtedness of $19 500 000 and consequently an amount of $13 175 000 excluding interest remains outstanding.
"In breach of the terms and conditions of the agreement, first and second defendant have failed to pay the amount owed in full in terms of and in the manner provided for into the agreement. The first and second defendant have paid the sum of $6 325 000 out of the cumulative indebtedness of $19 500 000 and consequently an amount of $13 175 000 excluding interest remains outstanding."