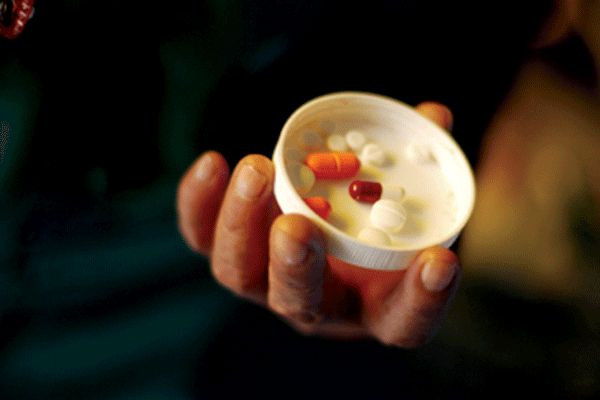 THE Community Working Group on Health (CWGH) has blasted government for poor planning, resulting in failure to allocate foreign currency for procurement of tuberculosis (TB) drugs, hence their current shortages.
BY VENERANDA LANGA
CWGH executive director Itai Rusike said the shortages of TB drugs for the past two months would expose patients to health complications, including the deadly and costly drug resistant tuberculosis (DR TB).
"The current shortage of tuberculosis (TB) drugs and other essential medicines in the country's health institutions is a combination of poor planning, misplaced priorities and a complete dereliction of duty by central government to ensure that every Zimbabwean has access to affordable and quality health care," he said.
"CWGH is concerned and saddened that for the past two months, TB patients have not been able to access the drugs, exposing them to health complications or even to the development of the deadly and costly drug resistant tuberculosis (DR-TB)."
Rusike further said there was no excuse in failing to procure TB drugs because government had been splurging foreign currency on other sectors instead of prioritising health.
Last week, government was under fire from different quarters over its acquisition of imported vehicles for chiefs and war veterans when the country's hospitals had no drugs.
"We are alarmed and disheartened that the country reaches a point of running out of TB drugs as if Zimbabwe is on auto-pilot — with no functional government or health ministry that superintends that sector.
"The failure, or perhaps lack of political will, to prioritise funding the health sector gives credence to the widely-held perception that government has been acting that way because most of the political elite are not treated locally, but airlifted abroad, even for minor ailments, at the taxpayer's expense. Only the poor are 'treated' at local clinics where there are no drugs."
Rusike said while TB was treatable, its dangers were that drug interruptions caused strains like DR-TB that were difficult to treat and worsened the TB and HIV and Aids burden in the country.
Currently, Zimbabwe is depending mostly on donor-funded drugs as government is failing to sufficiently support the health sector through the fiscus.
He said poverty, overcrowding and poorly ventilated living and working conditions were some of the direct factors for TB transmission.
"To end the scourge of TB, the government needs to pursue poverty reduction strategies, reduce food insecurity, improve living and working conditions of its citizens as well as promote healthy diets and lifestyles. This is more urgent and most important in mining, plantations and farming communities where knowledge gaps are wide, poverty is rife while living conditions are deplorable," he said.