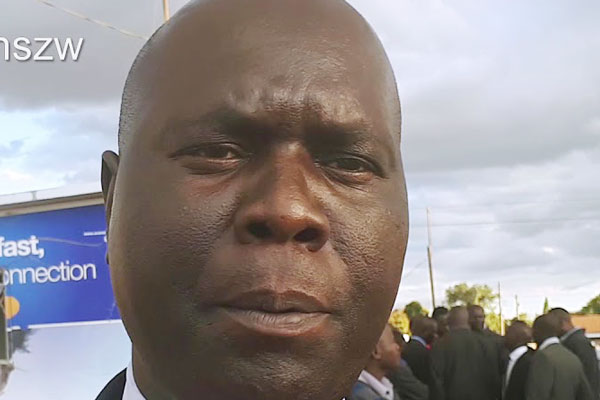 ONE of Harare's longest-serving councillors, Herbert Gomba, has landed the city's mayoral post, taking over from Bernard Manyenyeni, who opted not to contest the July 30 general elections.
BY TAFADZWA MUTACHA/ KUDZAI MUCHENJEKWA
Gomba, who is MDC Alliance's Glen Norah councillor, was unanimously elected the capital city's mayor yesterday.
He promised to decongest the city, among other changes meant to bring back the metropolis' sunshine city status.
"The current review of the Harare master plan should take into consideration the need to decongest the city and prepare a roadmap for future construction of ring roads, spaghetti roads, overhead highways, in the near future when resources are available," Gomba said.
"We will set out the agenda and we will show our intention to the public and that is to decongest the city by coming up with innovations that are being used by other countries. The city has to come up with a transformational agenda in order to arrest the problems being faced by the city, therefore, our transformational agenda will be hinged on the need to increase revenue and contain costs."
After serving Harare for two terms, Gomba said he now had a better understanding of the challenges the capital city was facing, key among them, a dwindling revenue base and uncontrolled vehicular traffic.
"I gladly accept the responsibility to be the mayor with intention of being a servant and listening mayor to all. Allow me to itemise some of the problems being faced by our city and they range from water shortages, roads which are in dire need of sealing and construction, deaths which are ballooning due to high unemployment rates, congestion and uncontrolled vending," he said.
Gomba will be deputised by Mufakose councillor, Enock Mupamawonde who retained his post.
The new mayor said government should remit 5% of the National Budget to local authorities as enshrined in the Constitution to enable councils to run effectively.
The swearing-in ceremony was conducted by acting town clerk, Hosea Chisango, under the supervision of the provincial administrator, Cathrine Kampila.