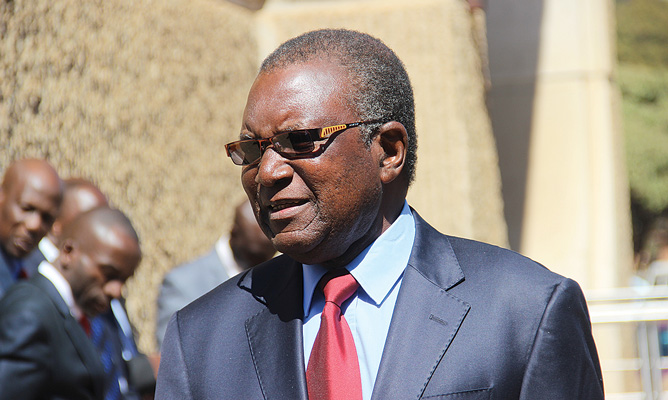 FUEL shortages around the country have given rise to illegal dealers in Gweru, who are now selling the commodity at $3 per litre, more than double the official price, the Southern Eye has discovered.
BY STEPHEN CHADENGA/BRENNA MATENDERE
Since last week the Midlands capital has, like most filling stations across the country, been receiving erratic fuel supplies, with motorists queuing for long hours for the precious commodity.
Illegal dealers are reportedly conniving with fuel attendants at filling stations where they buy the commodity during the night in containers.
Southern Eye yesterday witnessed the illegal dealers at various service stations who were selling five litres of petrol for $15.
"We are selling five litres of petrol for $15,"said one illegal dealer who only identified himself as Petros.
"The queues are long and winding and some motorists would be in a hurry and they end up buying from us at such exorbitant prices. It's a dog eat dog situation, and it's not a secret that people in this country have over the years been taking advantage of shortages of commodities."
Lloyd Nicky Tinago, spokesperson of the Gweru Kombi Operators Association, told Southern Eye that commuter omnibus fares could soon rise by about 100% if no solution to the crisis is found in the short-term. Local fares to city suburbs are currently pegged between $0,50 and $1 for longer distances.
"What we are saying is that you will find out that whereas we have not seen an increase in the fuel price per se, our business has been drastically affected by the persistent shortage of the commodity on the market. We used to make over 10 trips in a day, but now, that is no longer the case because one can spend the whole day without fuel," he said.
"It's a crisis that is affecting our business and so in order to catch up we are contemplating hiking the fares. It's not our fault, but this is business," he added.
Tinago also suggested that a special arrangement be made by government so that transport operators are given first preference in refuelling or get reserved supplies of fuel.
A motorist, James Chiseko, bemoaned that illegal fuel dealers in the city were fleecing desperate motorists.
"These guys (fuel dealers) are selling the petrol in five litre containers and we are not sure how they get it when all other motorists spend hours in queues," he said.
Last week, Energy and Power Development minister Joram Gumbo said government had disbursed $20 million for fuel importation to ease the crisis across the country.
Gumbo, however, said there was no fuel crisis in the country and blamed social media reports for creating panic-buying among motorists. He said the situation was expected to normalise soon.
Reserve Bank of Zimbabwe governor John Mangudya is also on record saying the central bank has the capacity to meet the forex demands by the fuel dealers in order to normalise the situation.