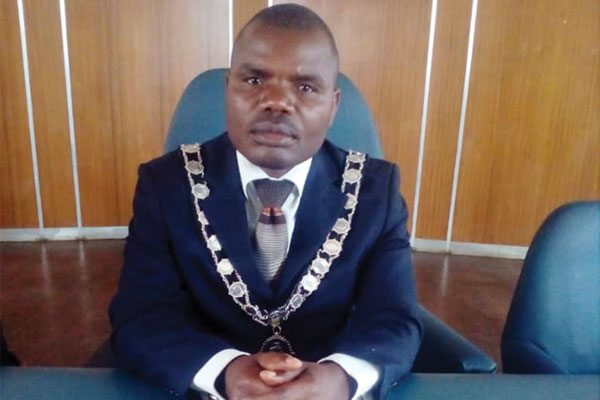 FORMER Zimbabwe Iron and Steel Company (Zisco) plant operator, Clayton Masiyatsva (MDC Alliance), has been elected Redcliff mayor, taking over from Zanu PF's Freddy Kapuya who has dumped the Midlands town and now represents Mhondoro-Mubaira constituency in Parliament.
BY BRENNA MATENDERE
Masiyatsva is being deputised by ward 4 councillor Vincent Masiiwa.
The new mayor worked for Zisco as a plant operator before quitting the ailing company to join active opposition politics, culminating in his election as Redcliff's ward 3 councillor in the July 30 polls.
Masiyatsva joins former council undertaker Lloyd Mapiko who also contested the election on an MDC Alliance ticket and landed the post of Redcliff MP after beating hot favourite, Local Government minister July Moyo.
"I give thanks to my party which endorsed me to be seconded for the post of mayor. I also thank my fellow councillors for showing confidence in me. Real work has now begun," Masiyatsva said.
He was quick to highlight that his biggest priority would be to fix the perennial water crisis in Redcliff caused by intermittent supplies of the precious liquid that is pumped from neighbouring City of Kwekwe.
"We are sitting on a time bomb with diseases such as typhoid because there is no smooth supply of water here for years now. Residents are now using water from unprotected sources. It's a challenge that I need to immediately start working on as the new mayor," he said.
Redcliff is not a water authority and has to rely on supplies from Kwekwe, which it owes close to $5 million for unpaid water supplies.
The debt has been a source of tension between the two local authorities, resulting in Kwekwe cutting supplies to Redcliff over the past five years.
Struggling Ziscosteel also owes Kwekwe in excess of $16 million for water supplies, thus crippling capital projects related to pump upgrades at Sebakwe water works.