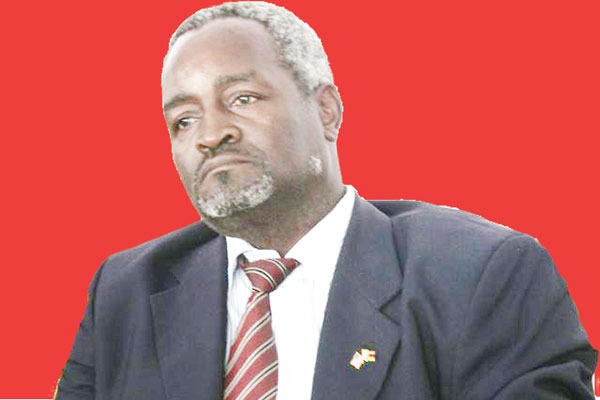 INCOMING Bulawayo ward 24 councillor, Arnold Batirai Dube, faces a recall after he allegedly caused chaos during the swearing-in of city fathers in council chambers yesterday. Dube, a member of the People's Democratic Party (PDP), won the seat on an MDC Alliance ticket.
BY SHARON SIBINDI
The incoming councillor arrived late and drew the ire of the packed gallery after he went on to refuse to take an oath in English.
He also had a heated exchange with residents in the gallery, shouting obscenities at them after they called him to order after suspecting that he was drunk.
The ceremony was proceeding smoothly, only for pandemonium to break out over Dube's conduct.
PDP vice-president Kucaca Phulu and party deputy national chairperson Sonny Phiri said the councillor would be dragged to a disciplinary hearing.
"It is unfortunate and obviously unacceptable. It's not something that we can condone. We will get to the bottom of the matter because Bulawayo people will not accept that kind of behaviour," Phulu said.
"I will ask him to submit a report, which I will later take up with the party leadership. We have a constitution and it will guide us on the way forward, but definitely, we will take action."
According to the council programme, Dube had been marked absent only to arrive at the last minute when the last councillor was being sworn-in.
Dube was then called to the podium where he took his oath and immediately afterwards started exchanging harsh words with residents.
Scores of residents, who had come to witness proceedings, called for his immediate removal, saying his behaviour was uncalled for and did not reflect that of a city father.
Alderman Amen Mpofu said: "It is disappointing to see a leader fighting those who voted for him. We do not condone such kind of behaviour, considering that as a councillor, he must have respect for the people who voted for him."
Some residents are now threatening to block Dube from attending future council meetings.
But Dube was unapologetic about his behaviour.
"I will not be moved. How many languages are in this country? The Constitution says there are 16 languages and I have a right to use whatever language I want."
The incoming deputy mayor and mayor will be sworn-in on Tuesday.