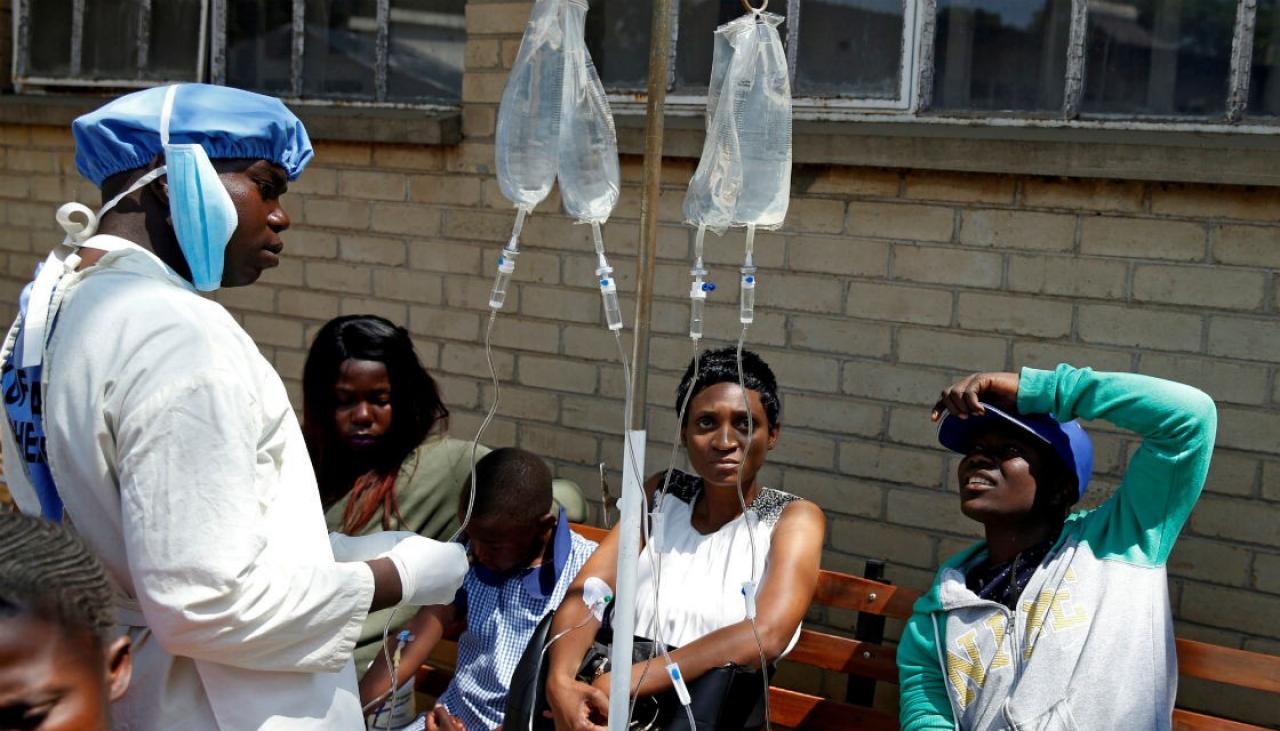 A HEALTH time bomb is ticking in Marondera as the cash-strapped council is left with one week's supply of chlorine, an essential chemical used in treating water.
BY JAIROS SAUNYAMA
Speaking during a tour of Marondera Municipality waterworks by the newly-appointed Mashonaland East Provincial Affairs minister Aplonia Munzverengi on Thursday, town engineer Christopher Chineka disclosed that a crisis was looming as they were failing to source chlorine due to foreign currency shortages.
"The current position is that by next week, we will not be having any stocks," he said.
Marondera has four dams that supply water to the town's estimated 65 000 residents, but council has been rationing the precious liquid as the current supplies were failing to sustain the growing population.
"The water treatment pond was installed in 1972 and has a capacity of 13 million mega litres. Given the number of residents in the town, we need about 27 million mega litres of water per day," Chineka said.
"However, we are pumping just around nine mega litres, hence residents are getting water once in two days."
The municipality gets its water mainly from the sewage-contaminated Rufaro Dam, while other dams like Nyambuya and Wenimbi are also providing lesser amounts.
Marondera town clerk Josiah Musuwo said council needed money to rehabilitate and upgrade the water works.
"About 50% of the water is lost through leakages. The rehabilitation requires lots of money. Recently, we were allocated €2,3 million through the Integrated Urban Water Management (IUWM) master plan and we have since received around $400 000 that we have put to use," he said.
"The residents should not worry because we have been operating like this for the past 15 years. We do our best in treating water."
Meanwhile, cholera cases in Mashonaland East province have risen from six to 17, with one of the suspected victims currently admitted at Marondera Provincial Hospital.
On Monday, provincial administrator Tarubarira Kutamahufa activated the Civil Protection Unit to respond to the cholera outbreak, that has claimed 32 lives and infected over 7 000 people mainly in Harare.