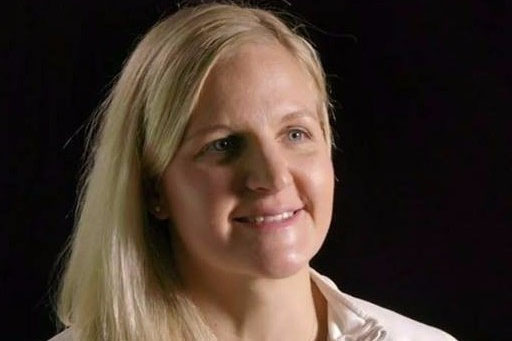 Anything that can go wrong will go wrong, so says Murphy's law.
Well, Murphy's law seems to following — nay, stalking — losing MDC Alliance presidential candidate Nelson Chamisa.
CONWAY TUTANI
If there are two or more ways to do something and one of those results in a catastrophe, then someone will do it that catastrophic way.
This is exactly what happened last week when Chamisa, addressing a rally in Chitungwiza, had the choice of using one of the two Shona words for a swimmer, which is mushambiri, in referring to new Sports minister Kirsty Coventry, but he opted for the other word, which is not printable here because it is not mentionable in Ndebele.
In short, the Shona word that Chamisa used has a totally different meaning in Ndebele: the posterior opening of the human anatomy or, in short, anus.
But if it was only a double entrende — a word or phrase open to two interpretations, one of which is usually risqué or indecent — these things happen and all reasonable people will not go to town about it condemning Chamisa for just using the first word that came naturally to his lips and is very much in the vocabulary of his Karanga dialect of Shona.
I remember a South Sudanese politician whose first name was Clement, but whose surname was unprintable in Zimbabwe because in Shona the word refers to the male anatomy, but you can't — in all fairness and rationality — demand that Clement's surname be changed because in his language, which is his heritage, it has a completely different and innocuous meaning.
At the other extreme, Chamisa's choice of the word could have been due to a Freudian slip, which, if so, raises serious issues about him.
A Freudian slip, as it is called in psychoanalysis, is an "error" in speech, memory, or physical action that is interpreted as occurring due to the interference of an unconscious subdued wish or internal train of thought.
Combine this with tasteless remarks Chamisa has made about women before, there could be something more to it which is not easily noticeable or discernible until one takes a closer look to see if there is a pattern..
Remember during the election campaign Chamisa referring to Thokozani Khupe's MDC formation as "MDC-Tokoloshe", playing on her first name, imputing that Khupe, by going her own way, was being driven by witchcraft, "tokoloshe" being the Nguni word for a mischievous and evil spirit called upon by malevolent people to cause trouble for others?
As one can see, Chamisa's reckless choice of words has been most unfortunate too many times in too short a time, opening him for attack. As an example, Chamisa declared on eNCA TV on July 29, 2018, on the eve of the harmonised elections, that "we will leave no turn unstoned (yes, he inverted or subverted "no stone unturned" to ensure, as he alleged, there would be no rigging).
This could have been interpreted as threatening violence.
That is why it has been suggested that Murphy's law is more a psychological manifestation than mere superstition.
That is why Chamisa's most disparaging remarks about Coventry are most unsettling. Chamisa has this tendency of playing to his political base and everyone is seeing that except that political base itself — like the cheated husband or wife who is the last to know, the main reason being that when you are in a mob like at a rally, you will be targeted for accusations as rocking the boat if you are seen to be asking too many questions.
Furthermore, the supporters may have the hunch or feeling that things are not as they should be, but to admit or acknowledge that for a fact could be more than they are emotionally prepared to handle.
If it becomes too real, they will have decisions to make, but often they are just not ready to do that.
So they would rather be in denial without facing up to the real truth.
They would rather deflect everything to Zanu PF and laugh in self-satisfied superiority — in the manner some MDC supporters seem to take delight in the fact that new Health minister Obadiah Moyo had plunged straight into a cholera crisis, but fail to see that their own councillors have plunged into the same crisis.
That is how they can't face the truth.
Addressing the rally in Chitungwiza at the weekend, Chamisa said he felt pity seeing Coventry being "dragged" into Cabinet and referred to the decorated Olympian as a toddler.
Such indelicate, indecorous and indecent language is most unbecoming. First, this is most unreasonable.
Chamisa should not draw in Coventry in his fights with Mnangagwa.
Second, Coventry is only five years younger than Chamisa, so he has no basis of calling her a "toddler".
Third, referring to Coventry as "a mere swimmer" is insulting and ignorant.
One, a world beater like Coventry cannot be "a mere swimmer" by any definition.
This is an example of lying about Coventry by diminishing her achievements and status.
Two, Coventry attended Auburn University on a tennis scholarship, giving her a fallback option, giving her life outside the pool.
Three, Coventry has attained more fame and fortune than Chamisa himself, making her a far higher achiever than him.
By omitting to mention this to his supporters at the Chitungwiza rally, Chamisa lied by omission or, if there is anything like that, lied by ignorance.
Coventry's outlook is not as cynical as some people because she has confounded herself as an achiever on the global stage and knows that anything is possible. To conquer the world, you have to be an optimist and she is one such optimist who believes Zimbabwe can rise and shine like she did.
In fact, she has been one of the most patriotic Zimbabweans in good times and in bad times.
Wrote former Education minister David Coltart in his book The Struggle Continues: 50 Years of Tyranny in Zimbabwe: "I … entered into discussions with Zimbabwean Olympic swimming star Kirsty Coventry and the Australian embassy … about the supply of several thousand small plastic 'lapdesks' for rural schools … Coventry had lent her name to the exercise, which made the lapdesks instantly attractive to young children."
This was in 2010 during the time of the Government of National Unity when being associated with an opposition minister like Coltart, especially when you are white like Coventry, could be particularly perilous.
Did Coltart unfairly "drag" her into that storm when she was much younger?
That is the same pluck — determined spirit and courage — about Coventry I wrote about in 2012 in a piece titled Thanks for the memories, Kirsty: "… as Coventry struck Olympic gold, she also struck a blow for acceptance that — white, black or any colour — we are all Zimbabweans.
She — in her small but significant way — advanced the cause of racial tolerance.
It showed people the falsity of buying into the myth of labelling all whites as basically racist monsters.
That was the direct effect of her indirect contribution to the Zimbabwean political discourse."
Using what turns out be an inappropriate word is very much forgivable, but for Chamisa to then go on and belittle Coventry, saying Zimbabwe needs more than a mere swimmer for a minister, is going too far.