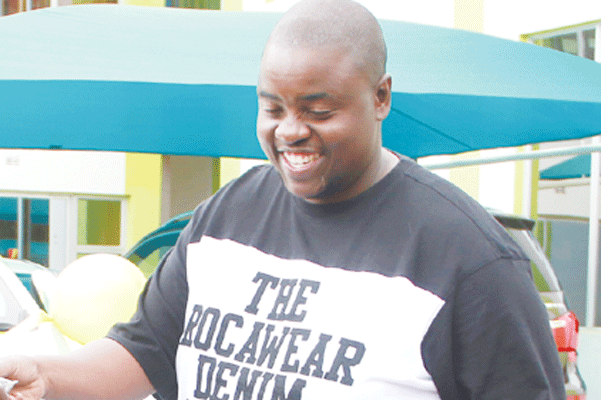 THE State yesterday aborted attempts to amend charges levelled against businessperson Wicknell Chivayo, who is accused of swindling Zimbabwe Power Company of over $5 million, after the Intratrek founder threatened to approach the Constitutional Court (ConCourt).
BY DESMOND CHINGARANDE
Special anti-corruption prosecutor Zivanai Macharaga had informally advised Chivayo's lawyers Lewis Uriri and Wilson Manase that the State would seek to amend the charges in court.
Uriri then prepared a 32-page document stating that if the State proceeded with amending the charges, they would apply for an exception of the charges and also approach the ConCourt.
Uriri, who handed over the document to Macharaga before the court sat, told magistrate Estere Chivasa that the State had indicated to him that it wanted to amend the charges.
But Macharaga said they had since abandoned the planned changes after receiving the document from Uriri and needed time to apply his mind before proceeding.
Chivayo's document challenged the facts of his allegations, saying they do not disclose an offence. He said all the charges emanate from the procurement contract which is regulated by the Procurement Act.
Magistrate Chivasa postponed the matter to October 23 for trial.
Allegations are that sometime in 2012, ZPC resolved to expand its national grid and a feasibility study was carried out and a tender process done in August 2013 for installation of a 100-megawatt solar power plant in Gwanda.
The tender was awarded to a Chinese company, China Jianxi, at a cost of $183 million. Chivayo also participated in the tender, with a bid of $248 million being the third lowest.
The State alleges that Chivayo's accomplice, former Energy minister Samuel Undenge, interfered with tender processes and directed ZPC managing director Noah Gwariro to award the tender to Chivayo at a cost of $172 848 597.
It is alleged on October 23, 2015, ZPC acted on the misrepresentation and signed a contract with Chivayo for implementation of the project. ZPC allegedly released $5 607 814, 24 into Intratrek's bank account for the project to take off. Chivayo allegedly did not implement the project, but converted or transferred the money into various individual and company accounts.