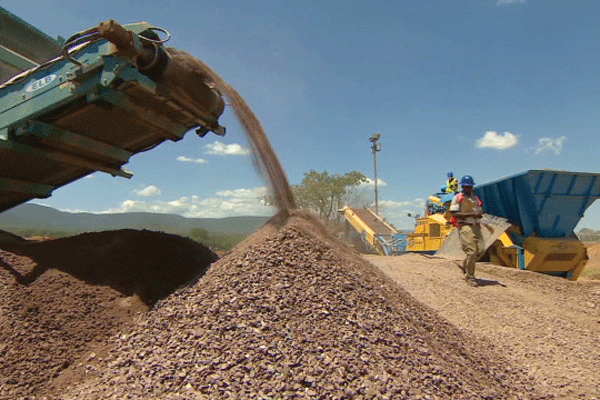 CHINESE diamond miner Anjin Investment is set to resume mining operations in Chiadzwa after the government allegedly bowed to pressure from Beijing.
BY EVERSON MUSHAVA
Anjin and other diamond companies were barred from mining in the once rich diamond fields by former President Robert Mugabe's government in 2016 following allegations of looting.
Other companies were forced into a merger to create the Zimbabwe Consolidated Diamond Company (ZCDC), but Anjin resisted the move.
According to government sources, Anjin's licence was restored following intense pressure from Beijing, and operations at the miner's Chiadzwa site will resume soon.
The revelations were first made at a human rights workshop organised by the Centre for Natural Resources Governance (CNG) and Bocha Diamond Community Trust (BDCT) last week amid protests by locals.
Moses Makwanda, a BDCT official, told the workshop that he had received a call from an unnamed ZCDC official who disclosed the developments.
CNG director Farai Maguwu said he was aware of Anjin's return, describing it as a sad development.
"Yes, I am aware and they were seen loitering in Marange barely two weeks after (President Emmerson) Mnangagwa took over the reins of power (in November last year)," he said.
"It is sad that a company that was accused by former Finance minister Tendai Biti for not remitting anything to Treasury has been re-engaged to continue looting."
Maguwu said the Marange community was not happy about the return of Anjin.
"Mnangagwa must tell us something good that Anjin did which we all don't know," he said.
Anjin is jointly owned by Chinese companies Anhui Foreign Economic Construction Company Limited and Matt Bronze —an investment arm of the Zimbabwe Defence Forces.
Mines and Mining Development minister Winston Chitando last week demanded questions in writing but had not responded to them by the time of going to print.
Besides allegations of looting, the diamond companies were accused of polluting water sources and causing environmental degradation.