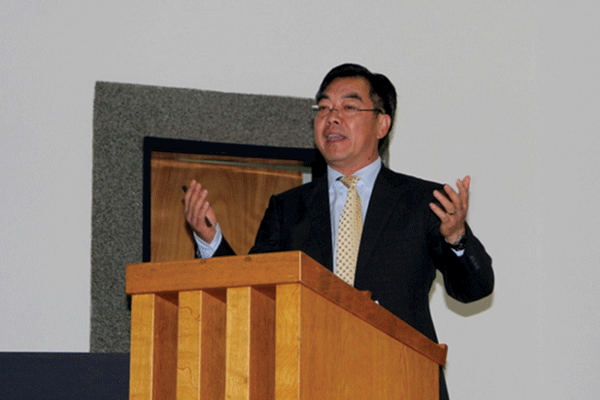 OUTGOING Chinese Ambassador to Zimbabwe Huang Ping says China will continue to support several projects they initiated in the country, including the construction of a proposed new Parliament building in Mt Hampden, outside Harare's central business district.
BY KUDZAI MUCHENJEKWA
The envoy made the remarks as he bade farewell to Speaker of the National Assembly Jacob Mudenda on Friday. He said they were still scouting for the contractor, adding construction would commence soon after that phase.
"China will continue to work with Zimbabwe in many projects; at the moment I can assure you that the tendering process for the constructor of the Parliament is being done and shortly we will be able to commence the construction of the new Parliament in Mt Hampden," Ping said.
Mudenda said Ping played a crucial role in the implementation of many big developmental projects signed between Zimbabwe and China.
"I would like to thank Ambassador Ping for his work over the past three years," Mudenda said.
"During his stay, we witnessed a number of major projects which he was able to push for their implementation, one of them being the extension of the Kariba South Power Station which will go a long way in ensuring we do not have blackouts as a nation in our industries and homes."
Ping, who started his term in 2015 during the era of former President Robert Mugabe, expressed appreciation for the friendship and hospitality he received from Zimbabweans during his tour of duty.