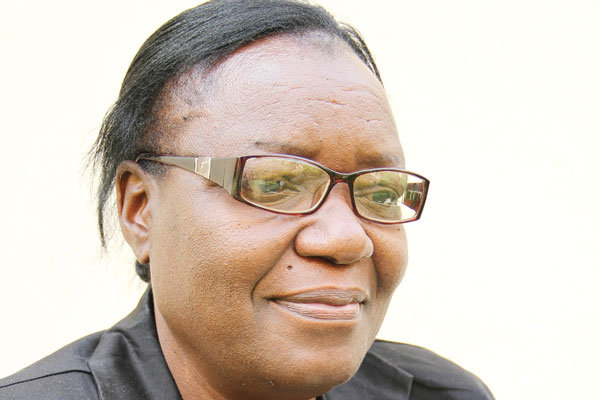 BEITBRIDGE District Hospital is haunted by a plethora of problems which are affecting service delivery despite the good news that cholera has not hit the country's southernmost health institution.
By Rex Mphisa
Top among its problems is its grading by the parent ministry, whose downstream effect includes poor funding and inadequate staffing at the 120-bed institution.
"We do not have enough water supplies, not just here, but even in the rural health outlets, with Choker ward worst affected," Beitbridge district medical officer Lenos Samhere said yesterday.
"We have poor or no accommodation at the hospital, the working space is limited, particularly in the laboratory and family and child care station."
Samhere said this while briefing Beitbridge East MP Albert Nguluvhe, Senator Tambudzani Mohadi, Proportional Representation MP Lisa Singo, journalists and other stakeholders during a tour of the hospital yesterday.
He said the grading of the institution, which has remained a district hospital, affected staff deployment.
"We have patients from Sadc by virtue of being at the border post, but our funding remains the same with other districts that only cater for locals," he said.
Originally designed for 90 000 people of the district, the hospital has now been stretched to serve close to 150 000 after the population of Beitbridge jumped from 16 000 in 1998 to the present 60 000.
Samhere also said nurses were doing double jobs, having to clean the hospital, which is short-staffed of general hands. Obsolete equipment or shortage of the same haunts the institution.
"This affects quality service delivery," he said.
Nguluvhe, who said the hospital was his first port of call as he starts his tour of duty, pledged to mobilise resources to rescue the institution from almost falling apart under strain.
"Time for politics is over and this hospital caters for all, so we have to make it work. We will carry the word to the parent ministry, but on the other hand look for donors," he said.
Nguluvhe said he would approach farmers and businesspersons in the community for donations.
He promised to approach the Health and Child Care ministry to have them review a decision to collect funds the hospital earned from the Port Health Authority services that was now being administered from head office.
Mohadi said it was painful to see 17 expectant mothers cramped in a single waiting mothers shelter at the institution.
Samhere said the hospital was ready for any cholera outbreak, with adequate medicines and dedicated staff all in place.
"I am also happy to report that we have been on a surveillance and testing our water sources throughout the district and they are negative of typhoid and cholera. Just as much, we are ready for any outbreak," he said.
Beitbridge, rendered vulnerable as a transport centre, port and terminal for thousands of people travelling daily between countries in the Sadc region and South Africa, accounted for more deaths during the 2008/2009 cholera outbreak, which wiped out more than 5 000 people.