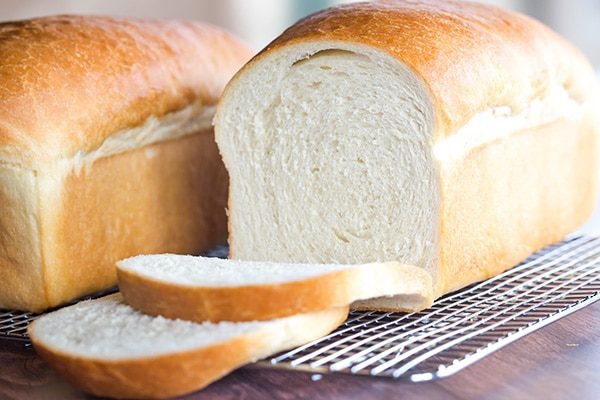 THE price of bread is set to go up today as bakers struggle to secure flour amid rising operational costs and shortage of foreign currency to buy essential raw materials and equipment, it has emerged.
BY TATIRA ZWINOIRA/MTHANDAZO NYONI
This comes as some bakeries have started closing shop due to a serious shortage of flour.
In a letter dated September 13 addressed to Food World director Tendai Chisvo, which has since gone viral on social media platforms, Simbisa Brands confectionery unit Bakers Inn said with effect from today, the recommended price of bread would be $1,10.
"This letter serves to inform you that the price list for Innscor Africa Bread Company Zimbabwe (Pvt) Ltd Bakers Inn bread effective Saturday September 15, 2018 will be as follows: Standard loaf all variants per unit, wholesale delivered price $1 (one dollar); recommended retail price $1,10 (one dollar and ten cents)," the company, which is one of the biggest bakers in the country, said.
Bakers Inn sales and marketing executive Caleb Musodza referred questions to the company's chief executive office, Ngoni Mazango.
Mazango preferred to comment under the jacket of the National Bakers' Association of Zimbabwe, where he is the president.
"As an association, I just need to tell you that we have costs pressure since we are in the middle of the value chain. All the costs are going up, from raw materials we use, spare parts and everything they are going up," he said.
"Flour went up three times now, so look, we are in the middle of a value chain. So, it is questioning now the viability challenges at the moment to industry."
Chisvo refused to comment about the letter.
Bread is a critical basic commodity in the country, with about 1,9 million loaves produced each day, with Lobels, Bakers Inn and Proton reportedly controlling over 90% of the market.
The hikes in the price of flour was buoyed by recent shortages in wheat caused by an unpaid bill of $12,5 million for 30 000 metric tonnes of wheat from a United Kingdom-based supplier due to shortages of forex.
However, on Thursday, millers said the Reserve Bank of Zimbabwe (RBZ) and the Agriculture ministry intervened to allocate the money needed for shipments expected into the country starting next week.
This would be the second time bakers have floated increases in bread prices in less than a year.
In December 2017, bakers introduced a 10% rise in the price of bread, claiming that the cost of production had gone up when the price of bread was increased by 10 cents per loaf.
However, after a consumer outcry, marathon meetings were held with the government, which ordered bakers to revert back to the old prices of $0,90 and $1 per loaf.
In Bulawayo, Oceans Bakery suspended operations citing shortage of flour in the country, a situation that will see 90 employees losing their jobs.
Oceans Foods operations director Clive Hilario said the situation was dire.
"It's a sad day for us today (yesterday) when we have to close our bakery because we don't have flour. Currently, we are facing a huge flour crisis and this is emanating from wheat shortage, but also shortage of wheat is linked to shortage of foreign currency," Hilario said.
The group, in its milling and baking divisions, employs about 170 people.
"As of today, the bakery having shut down, we are looking at almost close to about 90 people that will be affected. This closure today is probable temporary, but if this thing is to persist, then the repercussions of the impact it will have on the economy cannot be ignored. So the government really needs to do more," Hilario said.
"We are making this appeal to government to really step up their efforts and prioritise the little foreign currency that's there, at least feeding the nation. That's all we asking."
He encouraged the government to prioritise wheat payments ahead of also other critical payments like fuel.
"We will rather have lack of fuel in the country, but with a population that is well fed. I think everyone knows what a hungry stomach does, but an empty stomach can be sustained. What you can't really sustain is the hungry stomach and we implore the government to step up efforts and pay for the wheat, prioritising it," he said.
The company supplies Bulawayo, Beitbridge, Gwanda, Lupane, Nkayi, Gweru, Shangani, Kwekwe, Plumtree, Kezi and Tsholotsho.