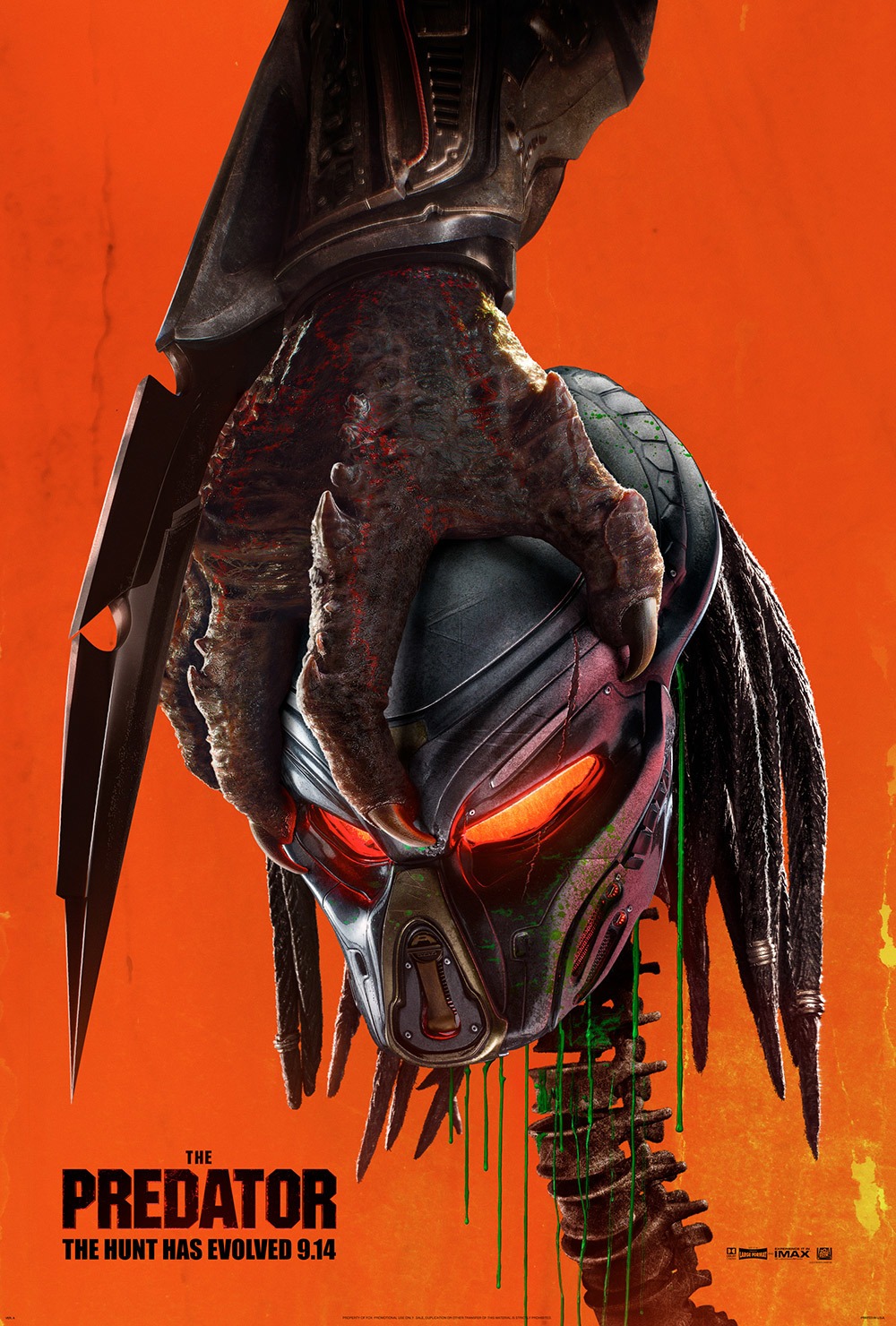 LOS ANGELES — The Predator was able to fend off The Nun at the domestic box office.
— Reuters
Shane Black's The Predator launched with a tepid $24 million from 4 037 North American locations.
That was easily enough to top the weekend box office, but not enough to land a franchise-best debut.
That distinction still belongs to 2010's Predator with $24.7 million (not including the two Alien vs. Predator crossover films).
Overseas, The Predator earned $30,7 million for a global start of $54,7 million.
It will need to generate big business internationally to justify its $88 million production budget.
Warner Bros. The Nun dropped to second place, picking up $18 million in its second weekend for a domestic tally of $85 million.
Meanwhile, Lionsgate's A Simple Favour debuted at number three with $16 million on 3 102 screens.
Another new offering, Matthew McConaughey's White Boy Rick, along with Crazy Rich Asians rounded out the top five.
Though The Predator opened at the lower end of estimates, it doesn't seem the surrounding controversy tainted the sci-fi film.
Prior to its premiere, The Predator drew ire after 20th Century Fox announced it deleted a scene featuring registered sex offender Steven Wilder Striegel.
The studio said it was not aware of Striegel's background when he was hired.
Black has since apologised for casting Striegel, who is a friend of his.
Chris Aronson, head of domestic distribution at Fox, said the scandal didn't influence weekend numbers.
"I don't think it dissuaded anyone who wasn't predestined to go.
I think it had minimal, if any, impact," he said.
The fourth installment — starring Olivia Munn, Boyd Holbrook, Trevante Rhodes, Jacob Tremblay, Keegan Michael Key, and Sterling K. Brown — has generated mediocre reception.
It holds a bleak 34% average on review aggregation site Rotten Tomatoes, along with a C+ CinemaScore.
Anna Kendrick, Blake Lively, and Henry Golding star in A Simple Favor, which fared well with females and adults.
Women accounted for 67% of audiences, while 86% were 25 or older.
Paul Feig, known for his work on Freaks and Geeks and Bridesmaids, directed the neo-noir mystery drama.
Sony and Studio 8's White Boy Rick will battle it out with Warner Bros.'
Crazy Rich Asians for fourth and fifth place.
Sunday estimates show Crazy Rich Asians pocketing $8,7 million in its fifth outing, while White Boy Rick generated $8.8 million.
Those numbers could easily fluctuate before the final tally comes in on Monday.
To date, Crazy Rich Asians has made $149 million in North America.
The weekend's final new offering was Pure Flix's Unbroken: Path to Redemption.
It just barely cracked the top 10 with $2,2 million from 1 620 locations.
The movie is a spiritual sequel to Angelina Jolie's 2014 film Unbroken, though neither Jolie nor Universal Pictures are involved in the latest installment.
At the specialty box office, Roadside Attractions' Lizzie premiered with $45 000 in four venues.
The biographical drama about axe murderer Lizzie Borden stars Chloe Sevigny and Kristen Stewart.
A24 opened The Children Act with Emma Thompson in three locations, earning $20 362.
Meanwhile, Nicolas Cage's horror film Mandy grossed $250 000 from 92 locations.