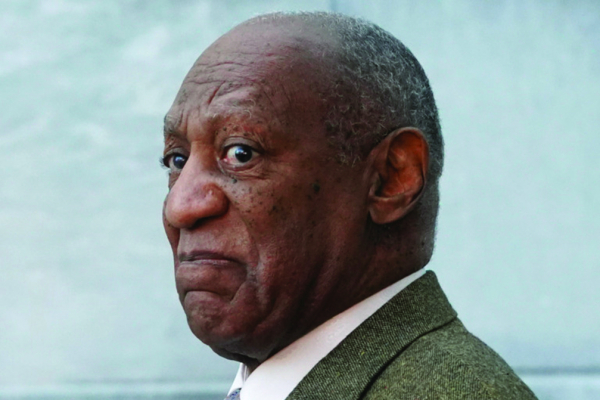 Disgraced US television icon Bill Cosby will return to a Pennsylvania court on Monday to face sentencing for sexual assault, five months after his conviction at the first celebrity trial of the #MeToo era.
TimesLive
The frail 81-year-old — once beloved as "America's Dad" — faces a maximum potential sentence of 30 years for drugging and molesting Andrea Constand at his Philadelphia mansion in January 2004.
He will be the first celebrity sentenced for a sex crime since the 2017 downfall of movie mogul Harvey Weinstein signaled the beginning of America's public reckoning with sexual harassment.
The pioneering comedian and award-winning actor was found guilty April 26 on three counts of aggravated indecent assault, each punishable by up to 10 years in prison.
Prosecutors will ask for him to be sent straight to prison, while his lawyers are likely to appeal for him to remain under house arrest pending the outcome of any appeals, celebrity website TMZ reported.
His legal team will likely argue for leniency given his age and frailty.
Cosby maintains that he is now legally blind.
The final decision rests with Judge Steven O'Neill, who will impose the sentence after a hearing that could stretch across two days in Norristown, a down-at-heel town just outside Philadelphia.
The reputation and career of the once towering figure in late 20th century American popular culture — the first black actor to grace primetime US television — is already in tatters.
Predator assessment
Once adored by millions for his defining role on "The Cosby Show," he has been confined to his Philadelphia area mansion on a $1 million bail for nearly three years, fitted with a GPS monitor and subjected to a violent sexual predator assessment after his guilty conviction.
As soon as the jury returned their verdict, prosecutors demanded that his bail be revoked, arguing he was a flight risk — but O'Neill refused to "lock him up right now."
"He doesn't have a plane, you asshole!" yelled Cosby in his first public outburst and loss of control after chief prosecutor Kevin Steele claimed he could flee anywhere in the world by private jet.
Around 60 women, many of them onetime aspiring actresses and models, publicly branded him a calculating, serial predator who plied victims with sedatives and alcohol to bed them over four decades.
The case involving Constand, a Canadian former basketball player and Temple University employee turned massage therapist, was the only one that happened recently enough to prosecute.
O'Neill has refused to allow additional Cosbyaccusers to give statements at his sentencing, although it is not clear if the five others who testified at trial will in fact appear.
Cosbyis now on his third lead lawyer, Joseph Green, since his arrest in December 2015, having parted ways with celebrity advocate Tom Mesereau after the guilty verdict.
Cosby's first trial ended in June 2017 with a hung jury, hopelessly deadlocked after 52 hours of deliberations.