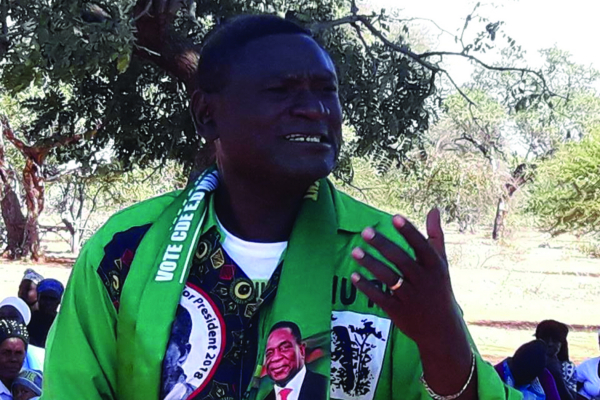 BEITBRIDGE East legislator Albert Nguluvhe (Zanu PF) has torched a storm in the border town after he posted a comment on social media that has been interpreted as tribal and discriminatory.
BY BRENNA MATENDERE
The legislator posted a controversial comment on a WhatsApp group called BB Livestock farmers, after a member of the group posted a photo of new Beitbridge mayor Morgan Ncube shaking hands with his deputy Munyaradzi Chitsunge while clad in mayoral regalia.
Local businessman, Elias Chibi then commented: "Funny town led by foreigners", to which Nguluvhe responded: "We will kick them out. This is what happens when people do not vote with their minds."
The comment went viral with scores of people in Beitbridge taking to various social media platforms to vent their anger against the legislator.
"We don't tolerate tribalism. Let's unite and build our town guys," posted Tshiswelo Nislon on Facebook.
Wrote Onward Nyandoro: "… from that high podium those comments are out of order and dangerous. He has to swallow his pride and apologise before this backfires."
Blessing Choeni said: "This is hate speech."
Writing on the same page, Alfred Maheya said: "This is utter nonsense and disgusting."
Persy Tlou also did not have kind words for the MP.
"Matsamwei mudhara. Musaita sebenzi (What has angered you Sir? Don't act like a fool)," he posted. Hundreds of other residents slammed the MP over the unpleasant remarks.
Contacted for comment, the legislator admitted that he is the one who posted the comment but denied that it was discriminatory.
"I am not a tribalist like the people are alleging. Two of my daughters are married to Shona-speaking people, so I do not hate that tribe. In fact, the people of Beitbridge town, about 5 000 of them, voted for me when they are Shona-speaking, so I can't hate them. What I was saying we must kick out are MDC people, the mayor and his councillors and not the Shona people in general," Nguluvhe said.
Beitbridge is a cosmopolitan town and is Zimbabwe's gateway to South Africa, its largest trading partner.