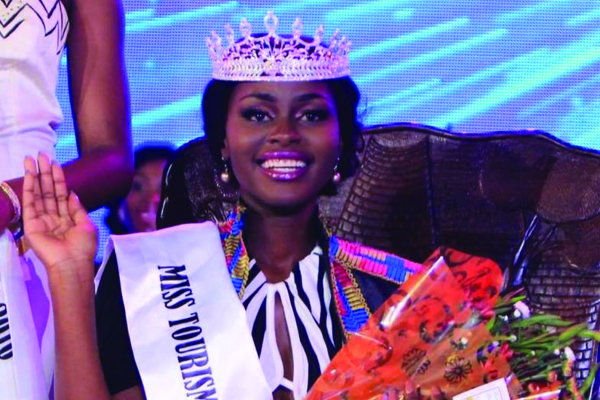 MISS Tourism Zimbabwe board chairperson Sibusisiwe Dube Mleya yesterday revealed that the winner at this year's edition of the pageant will pocket $10 000 while the first and second princess will saunter away with $7 000 and $5 000, respectively.
BY SINDISO DUBE
The queen will take over the crown from the incumbent, Ashley Morgen.
Running under the theme Unveiling the Beauty of Zimbabwe, the grand finale will be held tomorrow at the Rainbow Hotel in Bulawayo.
"The queen will pocket $10 000 whilst the first and second princess will get $7 000 and $5 000 respectively," she said, adding that the figures could be topped up after indications that there was an additional promoter keen to bankroll the pageant.
Mleya vowed that this year's class of models will not be associated with scandals that rocked the previous pageant.
"We have come up with a working board with sub-committees and we have got the grooming and ethics teams that take care of such issues. I introduced a strict vetting process before the girls came on board, I am sure there won't be any scandals this year," he said.
"We are grateful for the support that we have been getting from people around the country; people are excited that the pageant is being hosted in Bulawayo for the first time."
Mleya said the finalists were introduced to "religious tourism".
"Many people look into the physical nature of tourism, side-lining some other facets of tourism that's why we took the girls to the Yadah Prayer Mountain so that they can familiarise with religious tourism and be able to also pass on such information when they represent the country internationally," she said.
Chief Koti and Mbo Mahocs will be the red carpet hosts whilst Zandile 'Zaza' Ndlovu, Morris Touch and Babongile Sikhonjwa will be the main event hosts.
Sandra Ndebele and Cal_vin will be part of the performers on the night.