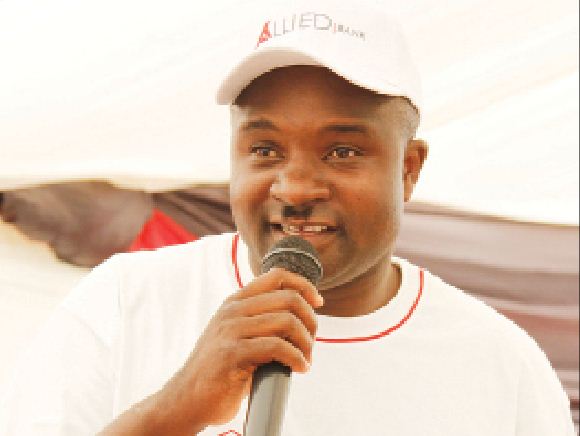 CHIVI South legislator-elect Killer Zivhu has pledged to resuscitate entrepreneurial projects for sex workers as a means to eradicate poverty.
BY NOKUTHABA DLAMINI
The Killer Zivhu Foundation head made the pledge at Lupinyu Business Centre, where he intends to rebuild an 80-year-old widow's homestead.
He also donated 1 000 goats to Hwange villagers.
Zivhu said it was time for Zimbabweans to come together and rebuild the country.
"Let us empower our own people, they don't require much care. I am not doing this project only here in Hwange, but we are going to have this project in Chivi, Chipinge, Plumtree and as far as Binga. Those are the areas that I am targeting," he said.
"We have resuscitated our projects for commercial sex workers of buying and selling agricultural products in Harare. Those ladies have revealed that they got into that business (sex trade) not by choice, so let us not leave these people out. If you don't want prostitution, help these people."
The philanthropist said it was important for the community to help get children out of the streets by offering them something sustainable.
"We want some of these commercial sex workers to be able to do commercial farming and goat rearing and we are also getting into primary and secondary schools in remote areas for them to have computers, new blocks, and upgrading grade zero leaning equipment," he said
Village head Gama Siwela said Zivhu's donation was well received as many elderly villagers had no one to take care of them.
"Most of these villagers are poor and have no means to make a living. Their children left the village and most of them are in jail for different convictions and getting such handouts means a lot to them as they will be able to sustain themselves and their grandchildren," he said.
Each household will receive five goats and the breed is expected to help parents pay school fees, buy food and clothing.