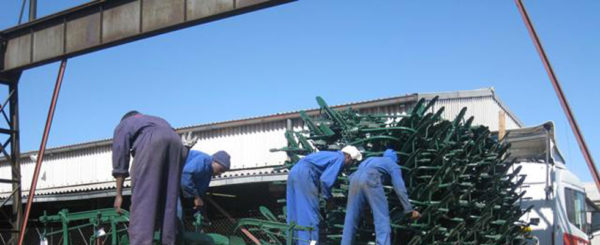 Zimplow, a diversified quoted company with interests in agriculture, infrastructure and mining equipment, says it expects investor-friendly policies after elections, which will help bolster business prospects.
BY FIDELITY MHLANGA
In a financial statement for the half-year period ended June 2018, the company acknowledged that the outlook of its business would depend on the performance of the economy.
"Following the results of the recently conducted election, we expect the continuation of investor-friendly policies that have been put in place by the new political dispensation. Our business segments are well-contoured to the growth sectors of the Zimbabwean economy and as a result we expect to meet budgets and perform ahead of last year," Zimplow said in statement accompanying its half year results.
During the half-year period, revenue for the group grew by 38% to $20,3 million from $14,7 million, driven by Farmec revenues which doubled from $3,8 million in the first half of 2017 to $7,7 million.
Tractors sold went up from 44 to 95 units. However, implements sold were down 4% to 98 units.
Operating income quintupled to $2,3 million in the first half of the year from $373 631.
The strong operating earnings saw profit after tax rising 500% to $1,6 million during the period under review, from $263 000 in the comparable period last year.
The company's mealie brand unit continues to perform well, with the mealie brand plough still the preferred choice for the majority of small scale farmers. Revenue for the unit tumbled 22% to $3,4 million from $4,3 million due to absence of the Angolan exporter order which is expected in the last half of the year.
The CT bolts revenue shored 54% to $863 000 from $560 000 and profit improved from $18 000 to $309 000.
Barzem subsidiary turned in $7,1 million in revenue from $4,8 million on the back of parts and services.
"We have continued to pay close attention to stocks procurement, pricing and operating costs. As the majority of our businesses are high operating leverage businesses, the increased volumes have a levered effect on net profitability," said the company.