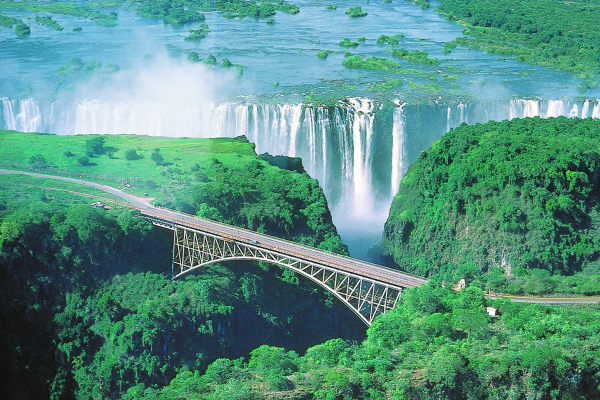 TOURISTS visiting the country yesterday issued a chilling warning that the post-election violence in the country was instilling fear among visitors, who may end up shunning the country.
BY NOKUTHABA DLAMINI
Several tourists interviewed by Southern Eye in Victoria Falls yesterday said reports of violence in parts of the country such as Harare were tainting the country's image and portraying it as an unsafe destination.
"It is a very uncomfortable stay for me and my wife. We read on social media what is happening in Harare and this is terrifying," Ron Schneider from Germany said in reference to the fatal shooting of seven people by the military in Harare last Wednesday.
"We had plans to visit Great Zimbabwe from here, but we are no longer sure if that is going to happen. We wedded in South Africa and came here for our honeymoon but we might end our trip in Zambia or Botswana. We have trip advisers assisting us."
Another tourist, Abraham Fischer, said while it was quiet in the resort town, his brother was in Harare on his way to Nyanga when he decided to abort the trip.
"He said he got terrified seeing people being brutalised, but we have been assured by authorities here that we are in safe hands, but I'm not sure for how long," Fischer said.
"My wish for Zimbabweans is to see them having a prosperous economy and peace. We have been in the streets and most of the people that we meet are curio sellers. They will be selling awesome wooden artefacts at very low prices just to fend for their families. We wish them well."
A South African tourist, Noxolo Mzungwana, said security should be provided to tourists.
"Crime and violence affect tourism and tourists tend to shun such destinations. Where there is violation of human rights, most people tend to pass on such messages. We hope that tourism destinations are guarded and security is guaranteed for visitors and the hosts as well," the tourist said.
Other tourists declined to comment, saying they feared being tracked down and victimised.
Curio vendors said business had started to pick up and they hoped that everything goes back to normal soon. Hotels, airport operators, and other tourism officials said they were doing their best to make guests feel safe and ensure that security was maintained.
According to the outgoing Victoria Falls mayor Sifiso Mpofu, international arrivals had risen by 22% since January, marking the first increase in two decades.