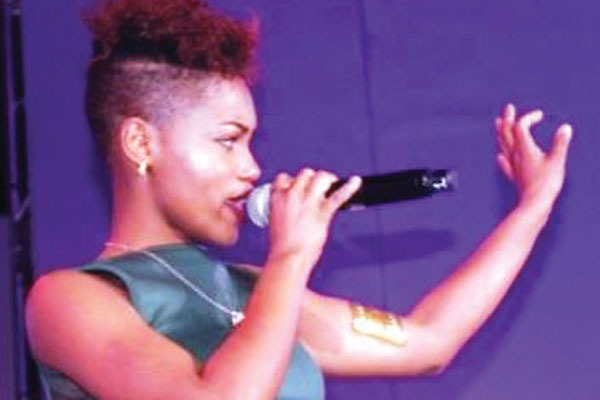 TEEN sensation Thamsanqa "Tammy" Moyo yesterday said her recent escapade at the Oslo Afro Arts Festival in Norway provided her with a surreal experience that she will cherish for a long time.
BY WINSTONE ANTONIO
The Afro-Pop star, who was the only Zimbabwean to perform at the fiesta held from August 20 to 25, said the final day was more magical as she had the stage to herself, after having earlier performed with the world renowned Frank Znort Quartet and top Norwegian music outfit, Awesomnia.
"It was a good experience and I am glad to have represented my country in Europe where everyone was intrigued that I am African, Zimbabwean and just 20 years-old," she said.
"I made quite a lot of great memories. I guess the best one was my performance on the last day of the festival at Cafe Theatre where I had the stage all to myself and performed a great 30-minute set of my best songs and had the crowd enjoying every single moment."
Tammy said she was impressed by the turnout at the music fete, where she had the opportunity to meet top musician and former Ilanga vocalist, Busi Ncube.
"The audience was quite diverse which made it even better. Different cultures showed up and supported. I also had the privilege of the legendary Busi Ncube coming through with her family to support me," she said.
Meanwhile, the songbird has been included in the Clash of the Giants Concert where she will be the sole female artiste at Alexander Sports Club on Saturday in Harare.
"What makes it special for me is that I am the only female on the line up and to be recognised among true giants of the industry it is humbling and it is another step of growth in my career," she said.
The Ndibereke hitmaker will share the stage with Jah Prayzah, Alick Macheso, Killer T, Kinnah, Seh Calaz, Sulumani Chimbetu and Takura.
One of the concert organisers Dee Nosh of 2Kings Entertainment said the show is meant to foster unity between promoters and artistes and give fans an exciting package of performances from both rising and seasoned artistes.
Gates will open at 3pm and the advance tickets of the concert are selling at $7 for the early birds, $10 (ordinary), $20 (VIP) and $40 (VVIP).