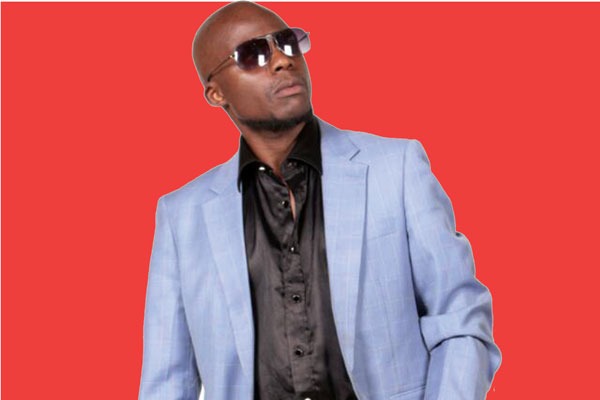 THE local showbiz has seen several celebrities spreading their wings to launch a range of fashion and beauty products as they seek to strengthen their brands.
BY ANESU MUSHAWATU
While many artistes are venturing into clothing and other beauty products and service businesses, musician Trevor Rufaro Goustiono popularly known in the music circles as Kay Gee 40 has set his eyes on fragrance range this summer.
Goustiono has partnered with Najsh Brands — a company owned by South Africa-based Travor Guta — which recently launched the New Era fragrance ahead of his own launch of the Sterek fragrance to be released on September 3.
The Afro-soul musician told NewsDay Weekender Life & Style yesterday that the fragrance, which comes in a 50ml bottle, was named after his hit of the same song.
"Sterek is adapted from my song Sterek that features Mr Noxa, which was released in March and has been receiving significant airplay on local radio stations and I decided to make it a big deal by introducing a fragrance after the song," he said.
"The lyrical contents of the song like 'it's a new era hatitambe nevapfana vane error' were the major motivator in creating this fragrance. I liked that part of the track and I decided to master those lyrics by introducing something different in the game since 95% of Zimbabwean artistes are focusing on introducing clothing lines, I wanted to bring something different in the game," he said.
Goustiono said Sterek fragrance was unique in that it was unisex and had a mature fruity scent that would last for seven hours.
"It has a unique scent and we used some blackberry so that it can be fruity, not loud. It does not affect the next person. It is one of those fragrances that you wear on a cool summer night and still smell like a billion dollars," he said.
"We have made the fragrance unique so that it caters for everyone like any other toilette spray. Sterek lasts longer, but it loses its character after five hours and the amber and cypriol oil will take over and last for two hours."
He also said although they had not made the deodorant allergy-free to cater for people with asthma, they could still use it on their wrists and still enjoy the same scent.
The musician said the perfume, which will be selling for $15 a bottle, will be available in Harare, Mutare and Gweru but promised to spread it across the country with time.
The Afro-soul singer has four albums to his name and would be among the opening acts as part of the Magitare Live session with the music outfit, Mangwiro, at the Unplugged concert to be headlined by South Africa's Shekinah today.