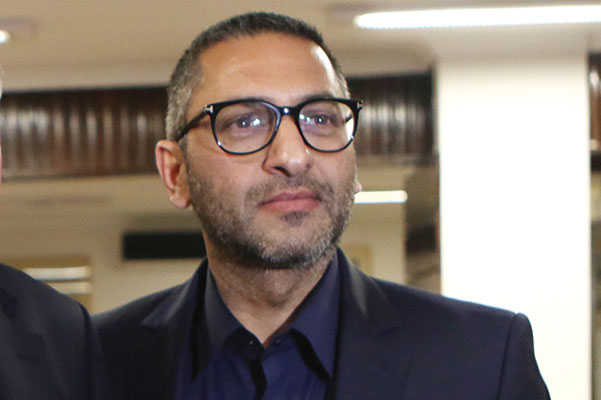 SOUTH African businessman, Zunaid Moti, who has been closely linked to President Emmerson Mnangagwa and his deputy Constantino Chiwenga, has claimed that his recent arrest in Germany was triggered by a Russian mafia for purposes of extortion.
BY OBEY MANAYITI
Moti, who a few months ago commissioned African Chrome Fields in Kwekwe, is resisting attempts to be extradited to Russia.
The South African businessman was arrested on August 19 in Munich on the strength of a Interpol warrant, but his lawyers said the arrest was instigated by Russian citizen Alibek Issaev over a R500 million in an alleged bogus mining deal. The alleged incident took place in Lebanon in 2013.
Moti, however, said he has never set foot in Lebanon.
The warrant also accuses Moti of stealing a rare R500-million pink diamond.
Moti through his lawyers said the arrest was illegal and a means to extort money from him by the Russian underworld.
"Since August 2017, Mr Moti has been subject to a litany of spurious and fraudulent claims made by a known member of the Russian Mafia, presently resident in Dubai," read a statement from the group.
"Notwithstanding a directive by the Commission for the Control of Interpol's Files ("the CCF") on 15 December 2017 that all data on Interpol's systems relating to Mr Moti was to be blocked, the diffusion notice was issued by Russian authorities in a manner that circumvented the CCF's directive and the general secretariat's control measures in respect of the publication of data.
"It has since come to light that on the very day that the CCF issued its blocking order, Mr Moti was named in the aforesaid diffusion notice. The alleged charges that form the basis of the diffusion notice are evidently a complete fabrication and part of a continued stratagem adopted by the Russian Mafia to extort payment by Mr Moti of substantial sums of money," the statement read.
According to the statement, the diffusion notice was issued to various countries — including South Africa, the UK, Switzerland and Zimbabwe — all in which Moti has travelled extensively and without impediment over the past 12 months.