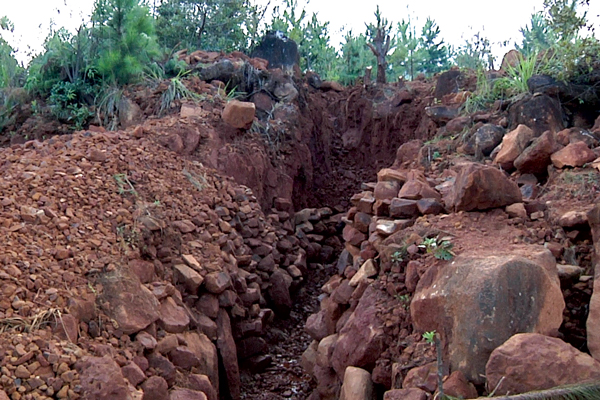 THE significance and fundamental nature of indigenous knowledge systems (IKSs) cannot be underestimated, downplayed or mystified. IKSs are inherent in almost all the sectors and disciplines, including in approaches and practices.
Guest column: Peter Makwanya
These include, among others, traditional medicines, weather forecasting and early-warning systems, crop and plant diversity, forestry stewardship, environmental and water conservation, mid-wifery, oral traditions as well as linguistic diversities.
IKSs are defined as local knowledge that is unique to a given culture or society and forms of knowledge that have refused to die for generations.
It provides relationships that connect people directly to their environments and the changes that occur within them, including climate change (Woodley, 1991).
In relation to indigenous knowledge systems, no matter what happens, the knowledge bank never dies.
Because IKSs build upon the historical experiences of the local people and adapt to social, economic, environmental, spiritual and political change, it can be best described, not only as cross-cutting and interdisciplinary, but cross-sectorial as well.
For that reason, academics, research institutions and bodies have, of late, developed some keen interests in the resuscitation of IKSs and how the findings can inform the local, national, regional and international policy frameworks.
That United Nations Educational, Scientific and Cultural Organisation which has made IKSs such a vital component of sustainable development by situating it at the heart of sustainable development, is a clear testimony that IKSs is indispensable, sufficiently empowering, informative and educative.
This makes IKSs a fundamental component of both life-long learning and new knowledge economy.
Against this background, all of these efforts can be worthless or come to naught if the IKSs frameworks, paradigms and landscapes, composition and complexion are trampled upon, loathed or disregarded, thereby leading to the loss of vital knowledge and information banks.
The advent of modernisation and industrial expansion has led to the gradual or rapid loss of IKSs sites, systems, processes and practices, where replacements can hardly come by. The weakening of cultural bonds and practices have also seen IKSs diminishing or disappearing into the dustbin of history.
The undermining of grassroot knowledge repositories and networks is another contributing factor. The local voices and knowledge are not being nurtured, treasured and harnessed for sustainable development.
Also, the advent of governments' expansion programmes and relocation schemes, have contributed to the destruction or tempering of sacred sites. The same things apply to ballooning population density and explosion.
Through the disregard of visionary planning, which also encompasses sustainable development goals (SDGs), short term economic gains often cloud our thinking capacities as well as being chosen over issues of environmental sustainability.
The local communities' environmental practices have largely been ignored or have failed to be integrated appropriately and sufficiently with the technological advancement and innovations.
The rapid and indiscriminate commercialisation of nature, through either forest loggings, felling of indigenous hardwoods and exotic tree species by rich and powerful multinationals, have also resulted in massive biodiversity losses, leading to a decline of IKSs.
Deforestation and land degradation, through artisanal mining or State-sponsored mining ventures, have also led to the destruction of the natural ecosystems, together with traditional medicinal bases, natural sacred religious and traditional sites as well as animal endangered species.
The role of communicating IKSs and practices is no longer regularly practised, thereby creating traditionally aligned communication and knowledge gaps.
The disintegration of the family tree, where families are not as strongly knit as they used to be, with children and adults no longer having much time together.
Environmental sustainability, growth and stewardship used to be nurtured through traditional folklores, fables and story-telling or songs.
These ideas used to be through oral traditions, but now can be integrated into the new media technologies, which has since contributed to the death of listening not only as a process, but also as a skill.
The recognition and gazetting of intellectual property laws has also seen little or no progress, at all as academic and knowledge theft is rife and currently on the increase. These laws are not only being poorly enforced, but they are also hardly implemented on a serious note.
Also, the role of traditional artefacts, symbols, emblems and designs are no longer part of the extended and enhanced communication networks they used to be.
However, nowadays, there are also intentions to regulate and harmonise IKS laws and practices at local, national, regional and international spheres because of ethnic, religious and tribal diversities.
As such, this is not a simple matter and it, therefore, requires proper networking, empathy and tolerance.
To avoid IKSs ignorance of practice, it can be a welcome point to significantly factor and situate the position of the local people/grassroots in attempts to articulate IKSs issues sufficiently well.
Attempts to seriously engage the community knowledge banks of IKSs so that they open up and be prepared to share sensitive and secretive IKSs information for record keeping and documentation processes need to be enhanced.
These would lead to IKSs data and resource banks for future references and uses.
A community of IKSs experts and resource persons need to be established for training purposes, networking and patent research initiatives.
The overall aim and purpose for the resuscitation of IKSs is not only for environmental sustainability, knowledge platform sharing and networking, but also for value-chain addition and online dialoguing.