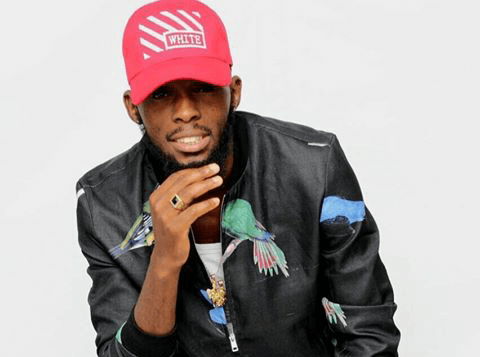 AFTER an electric live showcase two weeks ago, versatile hip-hop artiste, Takura, took to his Twitter account to rant about some backstage politics he claimed were meant to frustrate his stage brilliance.
SOUND TRACK: Kennedy Nyavaya
The period preceding the gig, dubbed "Change a Life Concert", sparked a debate owing to the diverse line-up of musicians who would take to the stage on the night.
With South Africa's rising rapper Nasty C headlining and hip-hop artistes dominating the local supporting acts list, the temptation to brand the event as a hip-hop one was inescapable.
But, it was not purely a hip-hop show. If there is a lesson most local promoters have so far grasped, it is that in the era of pop culture, any sound which forces movement among the attendants qualifies as a money-maker, especially when aiming for profits.
This is why Jah Prayzah found a slot at the show and his well-received performance by the congregation of millennials could be a testimony that he was not at the wrong place after all.
However, Takura claims that the organisers used his clout to attract a significant part of the crowd, but insincerely wanted him to use backtracks as a way of sabotaging the top drawer live band showcase he later delivered.
"They put me on the line up just for control… otherwise they will never let anyone else shine, but their own," Takura insisted.
"They didn't even want me to perform with a band," he said on Twitter, adding that the organisers wanted him to use backtracks because they only had six tickets "for Takura and his people… so in other words, they don't want any of the new school acts to grow. Intimidation??? Hate?? Selfishness?"
Indeed, judging from reactions to his set, he might have had a case to argue, but the bigger issue is whether he should have snapped like he did and after doing so did it change anything for his career?
There is no doubt that Takura's music is good, but in his journey towards the big break, he needs to keep all bridges — including the shaky ones — intact because burning them has a negative reflex on this growth.
This is especially so because he is a hip hop artiste and the genre is struggling to get such spaces as the one he got on that day.
Not to say any one artiste should accept deals compromising their work, but instead of posting an informal rant afterwards, perhaps it is wiser to dump the abusive relationship before they even start.
With this in mind, Takura should rather have used his Twitter platform to post hearty vote of thanks to his followers or snippet video of his performance. Now that is real shaming of haters!
Zim hip hop is one of the most under-appreciated brands of music in the country and there is no doubt that help is needed to spur it to greater heights and part of the assistance is creating more avenues for showcase of the art.
However, a saddening reality is that spaces for live performances are closing down and reacting in a negative way does not help in solving the problem because show promoters have since time immemorial always used their discretion to decide who to put on the poster.
Names including Junior Brown, Stunner, Tehn Diamond, Maskiri and Munetsi are proof that hip- hop talent is in abundance, but the growth of this movement appears very stunted and while the genre appears largely confined to Harare and Bulawayo.
This is a signal that something is not being done right and it is definitely not the absence of creativity but consistency and hard work. If complaining was by any chance a solution, then most of the above mentioned names would be superstars beyond local borders.
Taking a leaf from Zimdancehall acts, who started off performing for food and transport money during the early years but now attract lucrative endorsement deals and a huge listenership among urban youth, hip-hop should tread the straight and narrow, rather than point accusing fingers.
There was a time when Zimdancehall chanters would release a song almost every day with new riddims, a weekly staple and that is what persistence looks like. They kept knocking, even with half-baked backyard studio sounds, until the nation started noticing.
For local hip-hop, at this rate, having any viable local or regional influence like their South African counterparts in the near future is a far cry from reality. This was echoed by Nasty C when he was asked by local media if he has heard any local hip-hop content or whether he would like to work with any local rappers.
"Sadly, I haven't heard anything and I know that sometimes it does not mean that the artistes are not good because everyone is doing their best to represent. Maybe it is just like a marketing thing or them coming to SA and showcasing what they have," he said.
The 21-year-old singer is not the first artiste from Mzansi to profess ignorance over the existence of hip-hop in Zimbabwe. His compatriot, Emtee, also told local media last year that he would rather collaborate with Jah Prayzah.
Like the saying goes, "game recognises game". It is the same with success and the earlier local rappers notice this they would channel most of their energy towards studio time than clutching at straws by seeing saboteurs in the shadows.
In the unforgiving music industry, hip-hop artistes need to be reminded that they are the champions of their own destiny and no one will invite them to the success table hence they need to get up and show up anyway.