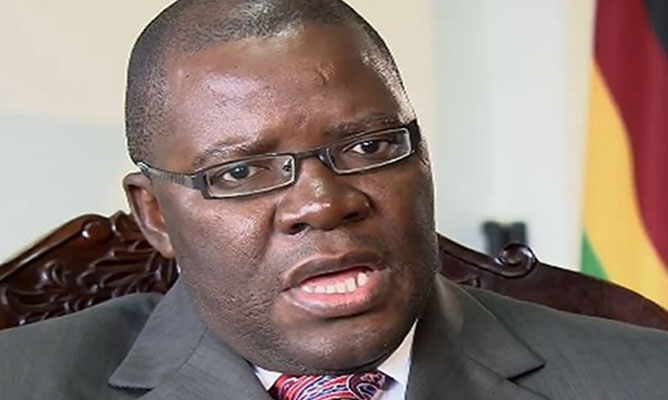 MDC Alliance co-principal, Tendai Biti has petitioned the High Court seeking an order for the release of his Toyota Landcruiser from Southerton Police Station, claiming the vehicle was impounded by unknown men from his grandmother's house in Greendale last month.
BY CHARLES LAITON
The politician filed an urgent chamber application at the High Court on August 27, 2018, citing the officer-in-charge (OIC) Southerton Police Station, Chief Superintendent Nyabasa and the Police Commissioner-General Godwin Matanga as respondents, respectively.
In his founding affidavit, Biti said his application was seeking an order for restoring the status quo.
"This is an application made on an urgent basis for the restoration of my (Biti) movable property, specifically a silver Toyota Landcruiser, 2010 model, registration number ADI 2870," Biti said.
"I submit that I have a clear and lawful right to the vehicle being held by the first respondent (OIC Southerton Police Station). It is registered in my name; it was forcibly removed from 19 Waverly Road, Greendale, Harare. There was no legal basis for its removal and there is no legal basis to withhold same from me either."
In his narration of events, Biti said about a month ago, four men in a black Toyota Hilux went to his grandmother's Greendale home.
He said they enquired about a Toyota Landcruiser that was parked in the yard and they were told by the domestic worker that he (Biti) had parked it and that he was not using it that particular day.
Biti claimed the men returned to the house the same day with a tow-truck and demanded that the gates to his grandmother's residence be opened.
"The now five men together with the driver of the tow truck caused my vehicle to be lifted on to the tow-truck . . . I was not present when these individuals removed my vehicle. I became aware of what transpired when I received a frantic phone call from my driver," he said.
"I do not know who the men were and to date, I still do not know and what the reasons were for removing the vehicle. It remains unclear as to why the vehicle was removed in a movie style heist.
"On August 22, 2018 it (the vehicle) was located at Southerton Police Station. I immediately approached my legal practitioners of record and a letter was written to the second respondent (Chief Superintendent Nyabasa) and copied to the first respondent but both refused to sign, stating the matter was out of their hands. This letter went unanswered hence this application before the court."
The matter is pending.