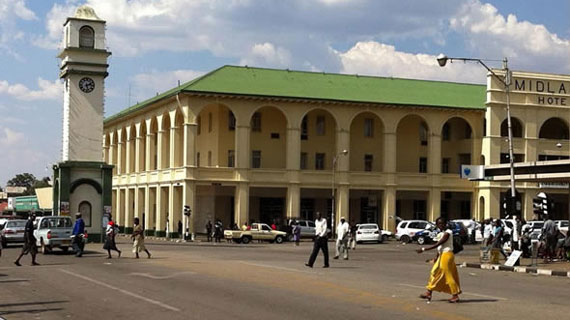 CIVIC society organisations (CSOs) operating in the Midlands province have tasked incoming Gweru Urban legislator Brian Dube to push for solutions on issues that were hampering their work, when the Ninth Parliament opens.
BY BRENNA MATENDERE
Several CSOs and the National Association of Non-Governmental Organisations (Nango) regional leadership tabled their grievances to Dube, at an indaba held at Gweru's American Corner on Tuesday, with the view that he would help influence policy adherence in their operations at Parliament.
Midlands has about 60 non-governmental organisations (NGOs) drawn from community-based, faith-based, national, as well as international organisations working in various thematic sectors.
Nango's Midlands provincial board chairperson Cornelia Selipiwe singled out the critical tasks that the civil societies had tabled before Dube.
"Firstly, we need to appreciate that the civic societies in the province work on various sectors, some of which might seem to be a thorn in the flesh of the government of the day like human rights, land, women, humanitarian and environment.
"So, in the past, some of the NGOs have been facing challenges doing their work. So we thought we should task the MP to present the grievances to the policymakers and authorities," Selipiwe said.
He indicated that some of the thorny issues included the requirement that NGOs sign memoranda of understanding with traditional leaders before they implement their programmes and exorbitant fees charged by rural district councils.
"In some cases, the traditional leaders refuse to sign these if they do not like nature of work an NGO might want to undertake.
Again, rural district councils currently charge huge amounts of money for an NGO to operate in an area.
"So these are some of the issues we tasked the MP to take up so that the barriers are eradicated for all NGOs that are registered and have rivate voluntary organisation statuses," he said.
The Nango boss also said NGOs tasked the MP to push the next government to disburse local authorities mandatory financial grants from the national fiscus.
"We also tasked the MP to ensure that the constituency development committee be all inclusive and constitute technocrats that can foster ideas that improve people's lives.
"We also told the MP that he must heal the rift that always exists between his office and councillors so that work of CSOs and NGOs in turn can smoothly progress," said Selipiwe.
Dube agreed to push for solutions of the tabled grievances and pledged to uphold his representative role so that ratepayers could enjoy the fruits of their country.
CSOs and NGOs in the country have been viewed by the government as an extension of the opposition, and as such there have been efforts to slow them down and throw spanners in their work.