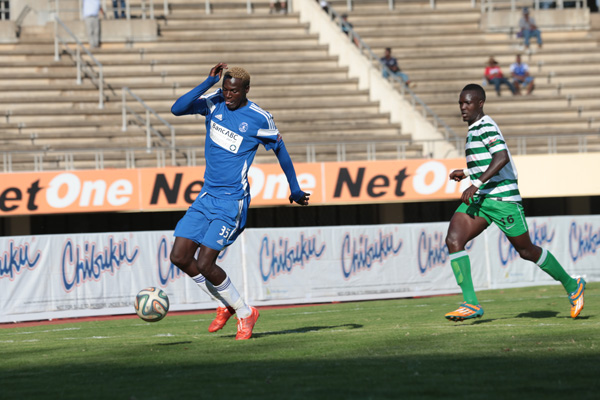 Rodreck Mutuma will have a point to prove when he confronts Caps United, who shut him out just before the season started after a short trial stint.
BY TERRY MADYAUTA
The now Nichrut striker had already had a short stay at Caps United and an attempt at a second coming was thwarted by the Green Machine coaching department, who decided against signing him after he left Yadah.
Since joining the Shurugwi-based side during the mid-season transfer window, Mutuma has enjoyed good form as he has been scoring regularly.
Nichrut will be hosted by Caps United at the National Sports Stadium on Sunday and Mutuma wants to use the grand stage to prove that he is not a spent force.
Caps United have been struggling for goals, scoring only once in their five matches played during the second half of the season and Mutuma will seek to show Lloyd Chitembwe what he is missing.
"I have to keep on working hard and help the team win more games.
I want to maintain this form and prove all my critics that I am not a spent force, I can play like any other player in the league," Mutuma said.
"My coaches have been working to give me confidence that is why I am finding my stay here worthwhile.
This team has a lot of potential and everyone at the club has been supportive because we all have one goal as a team.
"Our next game will be crucial for me, and the rest of the team.
We want maximum points and I want to prove a point to everyone."
The 30-year old has scored four times for Nichrut, with braces against Mutare City and Yadah Stars.