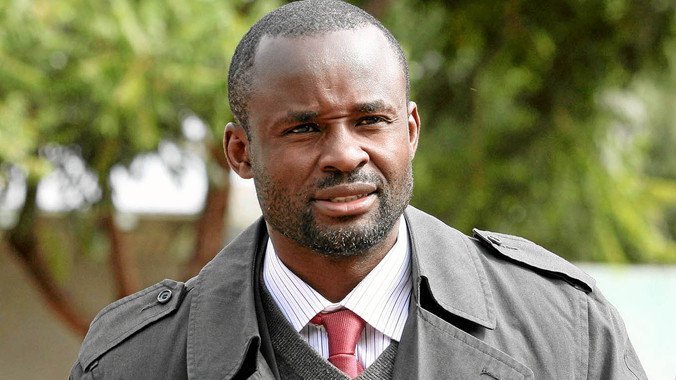 NORTON MP-elect Themba Mliswa said he believes that independent candidates have a future, but only if they are more visible on the ground and work with the people if they wish to be elected into office.
BY SINDISO DUBE
Mliswa is the only independent candidate who managed to bag a seat in the recently-held harmonised elections.
The last election had a record number of more independent candidates vying for the national assembly seats and also presidential slot.
The former Zanu PF legislator, who was re-elected MP for Norton after beating among others the special adviser to the President, Christopher Mutsvangwa told Southern Eye yesterday that there is hope for independent candidates.
"There is future in independent candidature. I urge more to go the independent route. The losing candidates should not tire; there is a start to everything, it's important that they work with the people, those are the electorate that put you into office.
"I can say I was the best independent candidate; the difference between me and them is that I was visible on the ground in every aspect of the constituency and wards. Work starts now. Some of the candidates started to be visible during the campaign period, the people don't vote for someone they don't know," he said.
Mliswa said he wants to turn Norton into a special economic zone, dubbed "The Dubai of Zimbabwe".
"We continue to work to make Norton the best city in Zimbabwe; we have not stopped progressive work even during elections. We want to turn Norton into the 'Dubai of Zimbabwe'.
"The town has all the resources it needs to grow into a special economic zone. The people of Norton deserve clean water, proper health care, service delivery, sanitary services and, most importantly, title deeds to housing property in their area. It is not a privilege for them, but a right."
Norton has been dogged by perennial water cuts despite being a stone's throw away from the Morton Jaffray Waterworks at Lake Chivero, with residents relying on borehole water.
"Zimbabwe is poised for growth, sanctions have always been there, but what's critical is that we harness our resources and appoint competent people to manage them transparently in order for us to perform," he added.