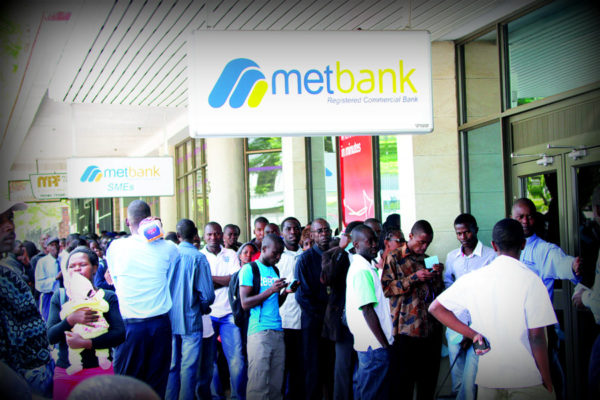 METBANK has agreed to provide financial backing to small-scale miners under a strategic alliance agreement with the Zimbabwe Miners' Federation (ZMF).
BY FREEMAN MAKOPA
The financial services institution will act as the financial adviser to ZMF members and set-up loan facilities dedicated to them.
The entrepreneurial development deal is expected to expand output by artisanal and small-scale miners, who are mostly concentrated in gold and chrome.
Last year, artisanal and small-scale gold producers contributed 13 tonnes to the total national gold output of 25 tonnes.
"This agreement is a significant milestone on our on-going collaboration between ZMF and Metbank.
We have come a long way, firstly with the bank funding for the ZMF new executive corporate governance induction workshop at the Zimbabwe Institute of Public Administration and Management in July 2018," ZMF president Henrietta Rushwaya said at the signing ceremony on Tuesday.
"Now this is the right time to strengthen our co-operation meant to develop, grow and empower the artisanal and small-scale miner.
More importantly, Metbank will play a pivotal role as ZMF financial adviser which will provide platforms and opportunities to further enhance small-scale mining production by designing small-scale loan facilities."
The bank has had similar working relationships with several other organisations, among them the Grain Millers' Association of Zimbabwe, Oil Expressers' Association of Zimbabwe, Bakers' Association of Zimbabwe as well as Zimbabwe National Chamber of Commerce.
Rushwaya said ZMF's strategic agreement with Metbank would go a long way in ensuring that the small-scale mining sector contributes to the achievement of national production targets, especially in gold and chrome.
The support is also expected to contribute to the formalisation of the small-scale mining sector, which has proved to be a sub-grouping of great economic significance.