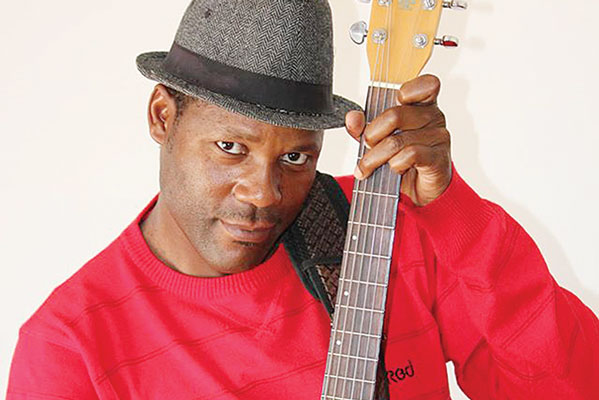 TOP Bulawayo Afro-jazz musician Jeys Marabini (pictured) has roped in seasoned drummer Sam Mataure to provide an extra cutting edge to his ninth album launch scheduled for Friday night at Bulawayo Theatre.
BY SINDISO DUBE
Marabini told NewsDay Life & Style yesterday that Mataure — the former Black Spirits manager — has been rehearsing with the Kuzokulenga band since Saturday last week ahead of the launch of the new offering titled Ntunja Mbila.
"Since Saturday we have been rehearsing with Sam. We brought him specifically for the launch. It's an honour to have someone like him as part of my band and to play at my launch," Marabini said.
"Sam is very professional and a marvel to work with. He really knows what he does. He is adding great value and experience in the band. I am so happy with proceedings at the moment and we can't wait for the big day."
The musician said Mataure's sentiments that Marabini should scale greater heights because of his high level of professionalism and the originality of his sound have inspired the band to do more.
Marabini has also brought in several other experienced personnel from different bands including Nathaniel Oktopus, bass player and album producer, percussionist Othnell Mangoma and Rodwell Roda from Oliver Mtukudzi's Black Spirits specifically for the launch ceremony.
Marabini said the launch was likely to be sold-out as they were now left with just a few tickets.
"There are limited tickets left and I urge fans to purchase tickets now to avoid last minute rushes or inconveniences. I thank the fans that have been supportive by buying their advance tickets," he said.
Advance tickets are going for $10 but the price will go up to $12 at the door. Those in attendance will get a copy of the new album, which will retail at $10 after the launch.
The well-travelled Mataure started off with The Storm, fronted by Andy Brown, during which time he worked with Chiwoniso Maraire and Adam Chisvo. Afterwards, he joined the Black Spirits as a drummer but ended up doubling as a manager before eventually parting ways with the band.