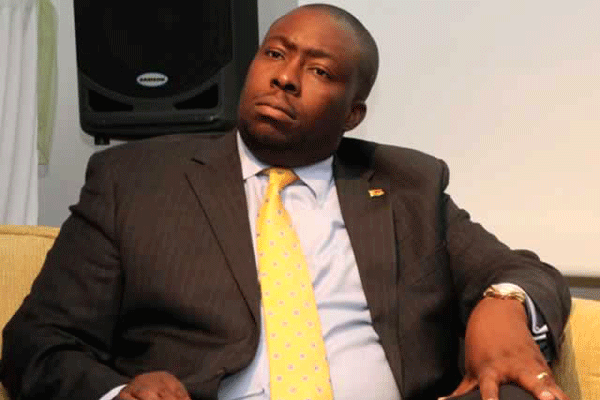 FORMER Local Government minister Saviour Kasukuwere's petroleum business, Comoil (Pvt) Ltd, has filed an appearance to defend notice at the High Court seeking to challenge the $8 543 rates bill claim filed by the City of Gweru.
BY CHARLES LAITON
The City of Gweru, through its lawyers Chirorwe and Partners, issued summons against Kasukuwere's business on July 27, 2018, accusing the former minister of neglecting to settle the rates debt.
But Kasukuwere's business, through its lawyers, Mutamangira and Associates, filed its intention to defend the claim on August 6, 2018.
Read part of the notice: "Take notice that on August 6, 2018, the defendant (Comoil (Pvt) Ltd) hereby entered appearance to defend. Further take notice that the defendant's address of service is care of its undermentioned legal practitioners of record. The summons was served on the defendants on August 1, 2018."
In its declaration, the City of Gweru, said it was the owner of a certain piece of land called stand number 9092 Harare Road in Gweru at which site, Kasukuwere operates his petroleum business.
The council further said as at July 25, 2018 Comoil's outstanding owner's charges and/or rates payable to the council were in the sum of $8 543 which, despite demand, Kasukuwere's firm had "failed, neglected and/or refused to pay", prompting the council to approach the court for recourse.
"Wherefore the plaintiff's (City of Gweru) claim is for payment within ten days of judgement of; (a) a sum of $8 543 being the owner's charges and/or rates as at July 25, 2018 on account number 00-0190-92-0, together with interest thereon at the prescribed rate of 5% per annum from date of summons to date of final payment," City of Gweru said.
"(b) Owner's charges and/or rates from August 1, 2018 to date of judgment, together with interest at 5% per annum from date of judgment to date of final payment."