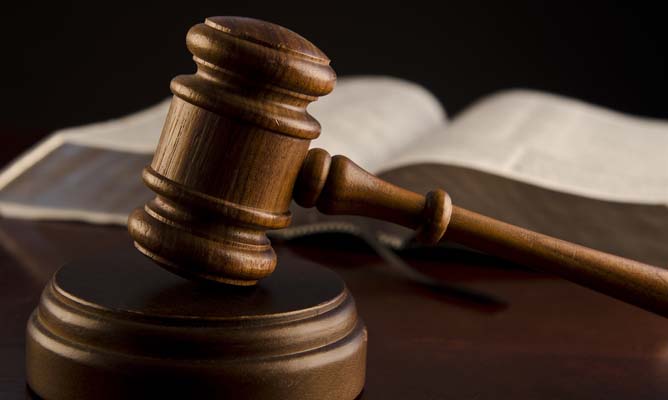 A notorious Harare Avenues area hooker who robbed a man at gun point and made off with his wallet and bank cards before going on a spending spree was found guilty and sentenced to 10 years imprisonment by a Harare magistrate.
BY DESMOND CHINGARANDE
Gaillah Muroyi, who had fled to South Africa after committing the crime, will serve seven years imprisonment after magistrate Themba Kuwanda suspended three years on condition of good behaviour.
The hooker, who had several unfinished court cases of similar nature before the Harare court, is the fourth to be handed the 10-year sentence after her accomplices, Chipo Nyamande, Moleen Maodzwa and Chipo Dube, also got the same punishment.
The complainant is a Unilever employee Wongani Malowa Banda.
The court heard that on October 7 last year, Muroyi together with fellow hookers Yeukai Tsandukwa, Nyasha Kaseke as well as three male colleagues who are on the run, armed themselves with a pistol and they approached Banda, who was parked at OK Fife Avenue in his silver Toyota RunX.
The court was told that one of the accused persons knocked on Banda's door and he opened.
One of the gang pulled up his shirt to show him a pistol and immediately, another male accused person entered the car and sat in the back, while his counterpart occupied the front passenger seat.
Banda was ordered to drive along Sixth Street due south and turn left into Selous Avenue before they stopped near Seventh Street. He was pulled to the back, blindfolded and made to disembark from the car.
The court heard that Banda was dragged into a room where there were five women and was ordered to strip naked, but he resisted.
Muroyi and other commercial sex workers forcibly stripped Banda naked before searching his clothes for cash, mobile phones and bank debit cards.
The court heard Muroyi told Banda that they were recovering money from foreigners and, since he was a Malawian national, they would start with him.
One of the commercial sex workers removed her clothes and started making poses with Banda while her accomplices took photos.
Muroyi and her gang went on a shopping spree using his debit cards and mobile phone transfer facilities.
The gang stopped at OK Mart Chiremba Road and bought cigarettes for $532, energy drinks valued $37, baby wear and lotion for $443 and an assortment of tablets for $431 using Banda's bank card.
They then hired Savious Mawere to take them to a traditional healer in Norton and refuelled his Mercedes-Benz with $70 using the same debit card.
When they returned to the flat, Banda was still lying naked on the floor and they gave him back his belongings before ordering him to leave.
Upon being released, he proceeded to report the matter to the police.
The gang were sold out by close circuit television footage showing them making purchases at service stations and shop till points.
Banda lost $1 667 and nothing was recovered.