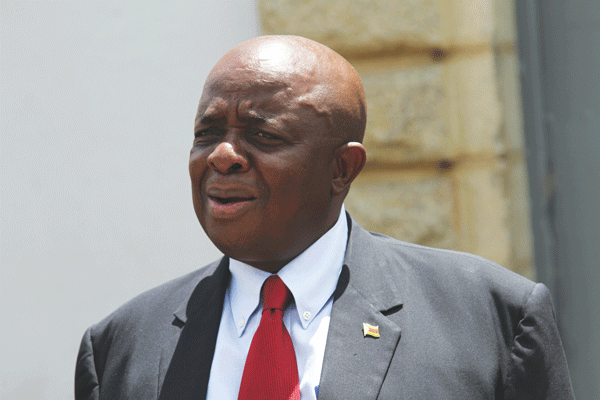 GOVERNMENT-OWNED car hiring firm, Easy-Go, has dragged prisons boss, Paradzai Zimondi, to court over a $6,3 million vehicle hire debt.
BY CHARLES LAITON
Easy Go (Pvt) Ltd, which is a subsidiary of CMED, issued the summons against Zimondi on July 11, citing him in his official capacity. Zimondi is yet to enter appearance to defend.
The company claimed that sometime on a date not indicated in court papers, it entered into an agreement to hire out its vehicles to the Zimbabwe Prisons and Correctional Services (ZPCS) at an agreed fee.
"Plaintiff (Easy Go) fulfilled its obligation in terms of the agreement by providing the car hire services to the defendant (Commissioner of Prisons). Defendant breached the agreement by failing to pay the sum of $6 334 496 as morefully appears from Annexure A being their acknowledgement of debt," the firm said.
Easy-Go said sometime in March 2018, it wrote a letter of demand to Zimondi, through its lawyers TK Hove and Partners, but the demand was not responded to.
The firm then sought the intervention of the court by issuing summons which have also not been responded to.
"Defendant has refused, failed and or neglected to pay the whole amount despite demand. Defendant has no right at law to refuse to pay the whole amount," Easy-Go said adding, "Wherefore plaintiff claims from defendant:- payment of the sum of $6 334 496 being an amount outstanding arising from a car hire which were rendered to the defendant by the plaintiff."