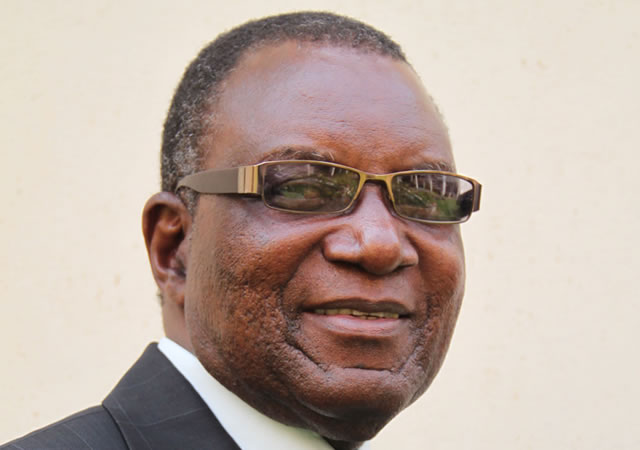 THE new contractor for the dualisation of the Harare-Beitbridge and Harare-Chirundu highways, Anhui Foreign Economic Construction Group Limited (AFECC) from China, has submitted three funding options to government under the billion-dollar project, Southern Eye has learnt.
BY XOLISANI NCUBE
Transport and Infrastructural Development minister, Joram Gumbo yesterday said although AFECC had started paperwork to commerce the project, it had tabled at least three options on how the deal would be undertaken and State authorities are studying them for a way forward.
"As you might be aware, this company came second during the bidding process and when we awarded the project to Geiger, they re-directed their energy to other projects, only to be requested now, so we have to understand that they are now resourcing funding for the project, go back to banks and ensure that they bring something tangible to us on how they intend to undertake the road. This is not a small project and it involves a lot of money," Gumbo said.
Gumbo could not reveal the details of the options tabled by AFECC, saying Cabinet was yet to discuss them.
He also said as plan B, a group of local engineers and road contractors had approached the ministry requesting to undertake the project, but government was still to look into their matter.
"We are still considering the AFECC papers at the moment and when they fail, which is not likely though, we have plan B being spearheaded by local engineers and road construction companies. They want to approach the banks for funding and they believe they can take up the challenge," Gumbo said.
In March, Cabinet ordered Gumbo to terminate the contract with Austrian firm, Geiger International, after interminable delays in project implementation.
The Austrian contractor won the tender for the $2 billion project and commissioned the work in May 2016, but never commenced work.
"The decision not to go to tender is generally because of the urgency of the project and we decided that we consider the second bidder for that project. The second bidder is a company called Anhui Foreign Economic Construction Group Limited, AFECC, a Chinese company."
Gumbo said two meetings have been held so far between his ministry and AFECC, with the government seeking a firm commitment from the company that it would complete the project.
AFECC built the Zimbabwe National Defence College and Longcheng Plaza in Harare and the Golden Peacock Hotel in Mutare and intends to construct a hotel and conference centre in Victoria Falls.
Meanwhile, Gumbo yesterday toured the dualisation project of the Bulawayo Highway in Norton which is being funded by government through Zimbabwe National Road Administration.