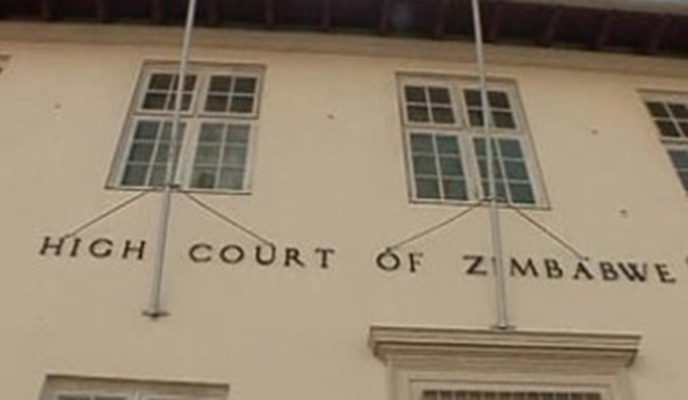 THE ninth session of Parliament, which will open after the conclusion of the legal drama at the Constitutional Court in which MDC Alliance leader Nelson Chamisa is challenging President-elect Emmerson Mnangagwa's narrow victory during last month's polls, has seen a sharp decrease in the number of women in the National Assembly — a major drawback to regional efforts to have greater female representation in governance positions.
Editrial
The National Assembly will now have 31% female representation, down from 35% during the Eighth Parliament session.
The negative developments demand that stakeholders — and political parties in particular — go back to the drawing board and see how best they can increase women participation at the decision-making levels in political processes.
While the elevation of Joice Mujuru to the Vice-Presidency and Thokozani Khupe to Deputy Prime Minister many years back had lit a flame of hope that we were now on the right path, that flame appears to have been extinguished, as we now have no female representative at that top level.
Sections 17 and 56 of the Constitution stipulate that there should be equal representation of gender at every sector of society, including politics. There is, therefore, need to put our heads together and put in place and create an environment that makes the political arena more attractive to women.
Our politics have largely been known to be masculine in nature, disadvantaging women who have lesser brawn and financial muscle, so these are areas that stakeholders need to look into as a matter of urgency. We must do all it takes to ensure that political parties field more female candidates in the next elections.
Sadly, political parties ignored, or failed to adjust their candidates' lists and ensure a conducive environment for more female candidates to come on board and make a mark at the party primary elections stage. This resulted in women being subjected to a lot of physical and verbal abuse by their male competitors to rob them of victory, and that also included vote buying, threats of violence and use of financial muscle.
Although Senate female representation figures look better, they also come short of the 50/50 gender parity threshold as only 35 out of 80 senators, will be women, constituting a meagre 43,75%.
This is not a good sign for political parties because the proportional representation (PR) quota system which had propped up most female MPs ends in 2023. What this means is that there will be continued serious decline of women representation in Parliament without the 60 free PR seats as required by the Constitution.
It means that political parties have lost an opportunity to promote gender equality in politics and achievement of the United Nations' Sustainable Development Goal Number 5, which stipulates equal opportunities for women and girls.
The advantages of having more female representation in Parliament were quite evident during the Eighth Parliament sessions, where women MPs successfully lobbied for free maternal care, access to reproductive health care and services for women and girls, including access to sanitary wear, reduction of the cost of blood and several other issues.
Although some male MPs were articulate in some of these issues, their knowledge of such topics was naturally quite limited, as they do not have first-hand experience compared to their female counterparts.
What it now means is that moving forward, the 85 females that managed to make it into Parliament should push for amendments to laws like the Electoral Act in order to ensure that those political parties that do not give equal opportunities to female candidates are punished.
Different women civic groups which did a sterling job of grooming and promoting female MPs in Parliament in the past should now begin to re-strategise and ensure that in their programmes, they start grooming young girls to take up leadership posts.
One of the biggest hurdles that led to the decline in female representation was fear by women to take part in political activities, and lack of confidence. If girls are groomed at an early age, they will believe in themselves that they are equally capable of taking up political posts.