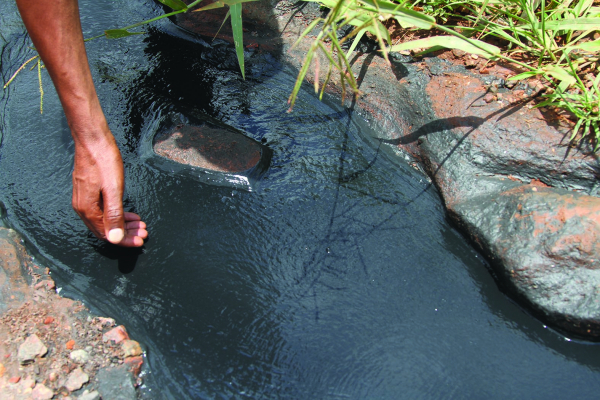 A DISEASE outbreak is looming in Masvingo as the city has gone for almost a week without water supplies, leaving citizens to resort to unsafe water supplies.
BY TATENDA CHITAGU
Since Wednesday, the city taps ran dry in all suburbs and the water cuts continued up to yesterday.
The few boreholes drilled by local non-governmental organisations in the city's suburbs were overwhelmed with long, winding queues, leaving some residents turning to unsafe water sources.
When the water cuts started, outgoing mayor, Hubert Fidze said the prolonged unavailability of water supplies was due to a fault at the pumping station that saw the city's pumping capacity go down to 50 %.
"The city of Masvingo wishes to advise residents that there was a breakdown with one of the pumps at Bushmead Waterworks. Pumping capacity has been reduced to 50 %. Water supply will be a challenge, particularly in those areas on high ground. Residents are therefore advised to use water sparingly until the problem is rectified," Fidze said.
As the problem persisted, director of Health, Zvapano Munganasa, on Saturday told a residents WhatsApp group that the fault at the pumping station had not been rectified.
"The city of Masvingo advises that the fault at Bushmead Waterworks has unfortunately not been rectified. While efforts continue to fix the pumps, water bowsers are distributing water to the worst affected areas. Kindly bear with us during this period.
Residents fumed that the situation could lead to water borne diseases and claim lives as happened in Gweru where about four people died from a typhoid outbreak early this month. "This is too much, the fault was supposed to be treated with urgency, otherwise it will be disaster," a resident said.
While city council availed bowsers to some areas, the supplies were inadequate.