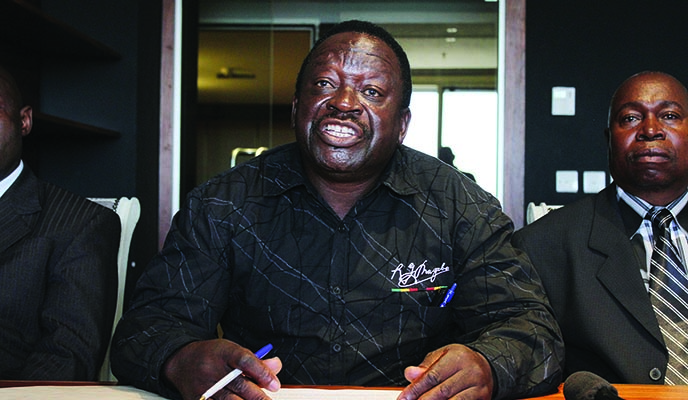 CHILDREN of the Zimbabwe War Veterans Association (Cozwa) has slammed ex-combatants for crying foul over the renewal of sanctions by the United States government. The association described the punitive measures as a necessary tool against human rights violators.
BY NQOBANI NDLOVU
United States President Donald Trump recently signed into law the Zimbabwe Democracy and Economic Recovery Amendment Act (Zidera) imposing tough new conditions that are to be met before sanctions are lifted.
This came after military personnel shot and killed seven civilians in Harare earlier this month.
The Bill that effectively extends economic sanctions against Zimbabwe infuriated the Zimbabwe National Liberation War Veterans Association (ZNLWVA), with its secretary-general Victor Matemadanda saying the US had no moral ground to preach democracy and human rights on the Zanu PF government.
However, Cozwa — a former affiliate of Zanu PF — said Matemadanda and ZNLWVA were offside.
"We strongly believe they are out of order and need to be reminded that sanctions are a creation of violated human rights," Cozwa co-ordinator, Munyaradzi Shoko said on Tuesday.
"Zidera is an act that knows and respects no person, but that surely is provoked by our own failure to respect democratic and economic rights of the people of Zimbabwe. We can't keep brainwashing the people for the existence of sanctions, while under carpeting our wrongs against human rights for which we are signatories to various international charters and protocols."
Matemadanda, who blamed MDC Alliance co-principals Tendai Biti and Nelson Chamisa for allegedly urging the West to impose sanctions on Zimbabwe, charges the opposition denies, said the military acted in self-defence after Zanu PF property went under siege from protesters.
Shoko added: "As Cozwa, we are really disturbed by ignorant utterances by those who purported to be liberation fighters. To them, democracy is democracy when it suits their interests. To them, Zimbabwe will only be Zimbabwe when it is only their interests protected. Good friends are only good when they don't point to the wrongs of what they support or believe in."
The US started imposing sanctions on Zimbabwe in 2001 targeting individuals as well as banning direct government assistance for non-humanitarian programmes. Government on several occasions blamed sanctions for the poor performance of the economy.