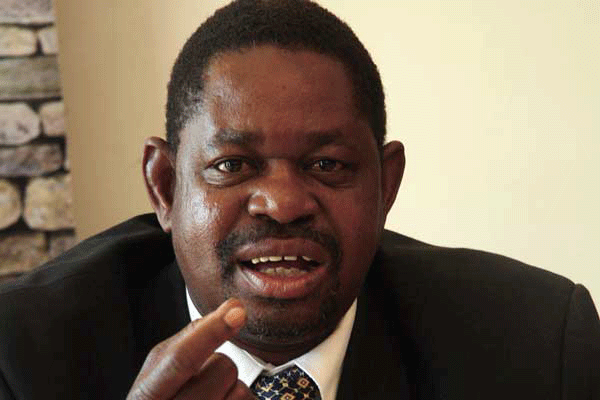 PRESIDENT Emmerson Mnangagwa's lead lawyer Advocate Lewis Uriri has said his team's appearance at the Constitutional Court (ConCourt) to file papers to oppose MDC Alliance electoral petition on a holiday was stage-managed to prove a point.
BY BLESSED MHLANGA
Speaking to NewsDay, Uriri said going to ConCourt on a holiday was a side-show which later served its purpose.
"We went to ConCourt on a holiday to emphasise a point, though I did not myself attend. Those two small bags could not contain the mass of papers that was brought by a truck in three massive bags when filed. We are not stupid. We don't film and photograph ourselves at a closed court and 'leak' the evidence! The side show served its purpose," he said.
Uriri said the ruling by the ConCourt on the issue of the days had vindicated him, after he differed with his team on the interpretation of the law.
"The ruling confirms that you include the weekends and holidays, unless the time runs out on a weekend in which case the thing to be done is done the next working day," he said. In a brief to Mnangagwa, Uriri differed with his instructing lawyers, Mutumbwa, Mugabe and Partners on the interpretation of the law.
This was noted in a 17-page document prepared for Mnangagwa, by Uriri titled Ex Parte: Emmerson Dambudzo Mnangagwa, in which he urged his client to disregard the findings by instructing lawyers.
"Whether my instructing attorneys are correct in their interpretation that in view of rule 3 if the ConCourt Rules (2016) the last day of filing of a petition challenges my consultant's election as President of the Republic of Zimbabwe is the 16th August 2018," Uriri wrote.
"Whether my instructing attorneys are correct in their view that no election petition is filed, inauguration day would be Monday the 20th August 2018."