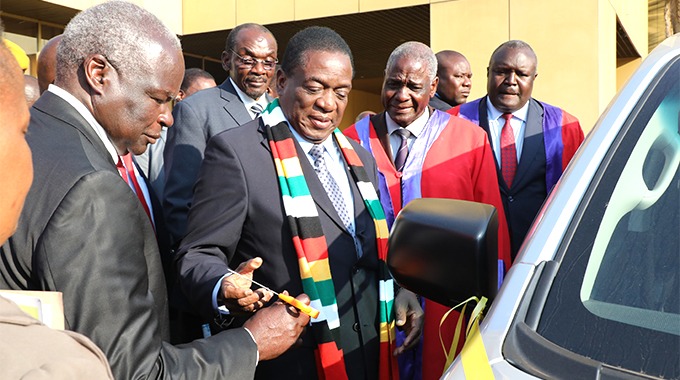 PRESIDENT Emmerson Mnangagwa yesterday handed over 90 Isuzu vehicles to traditional leaders in Harare.
BY STAFF REPORTER
He said the initiative was in line with his promise after taking over power from former President Robert Mugabe last year that chiefs need to be respected and should have decent transport and accommodation.
Mnangagwa, who pledged to give more resources to traditional leaders, said he delayed distributing the vehicles during the election period as this could have been misconstrued by some as a vote-buying gimmick.
Traditional leaders have been accused of being partisan in the execution of their duties and for politicising food aid, intimidating opposition supporters and campaigning for the ruling Zanu PF party.
There was uproar early this year when Mnangagwa again distributed top-of-the-range cars to traditional leaders ahead of his presidential election campaign which most Zimbabweans viewed as a waste of resources when economy was tottering on the brink of collapse.