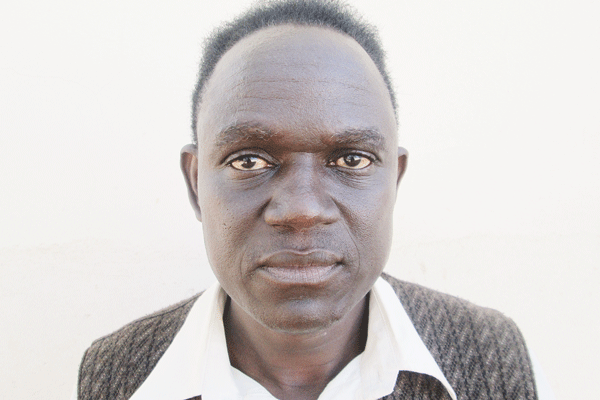 KWEKWE Central MP elect Masango Matambanadzo (National Patriotic Front) has dismissed MDC Alliance losing candidate Blessing Chebundo as a bitter soul that cannot stomach electoral defeat, and was now flogging a dead horse by challenging the July 30 constituency results.
BY BLESSED MHLANGA
Chebundo is challenging Matambanadzo's victory, accusing him of vote-buying and abusing the logo of the MDC Alliance to win the July 30 polls.
In opposing the petition brought before the Electoral Court, Matambanadzo, through his lawyer Liberty Mashanyare, denied buying votes and instead accused Chebundo of being a sore loser.
"Although the respondent denies having taken malpractices or irregularities, no issues other than that arise. Of importance to note is the fact that I defeated Chebundo in 2013 both in the election and in court and come again on the 30th of July 2018, I defeated him again," Matambanadzo said.
"It is known from history that the petitioner does not accept an election result other than the one in which he is the winner. This is not the first time I have won the Kwekwe Central parliamentary seat against the petitioner. In 2013, after losing in similar elections, the petitioner approached this court with similar allegations, but still lost in court."
Matambanadzo also accused Chebundo of filing his petition without paying security costs and for failing to abide by the rules of the court.
"The petitioner has failed to show proof of payment of security for costs in terms of Section 168 (3) of the Electoral Act," he said.
Chebundo is also accused of filing his papers in Bulawayo, but instead demanding that opposing papers be filed in Harare, violating court rules.
"In the petition, the petitioner calls upon respondent to file the opposing papers in the Harare court yet he issued his petition out of the Bulawayo Court. This renders the petition fatal for non-compliance with the rules. Accordingly, the petitioner is non-suited before the court and the petition should fall on these legal hurdles," he said.
Chebundo accused Matambanadzo of using an ambulance he bought using the Constituency Development Fund to get votes, an allegation the MP-elect denied.
"It is wondering to believe that an ambulance with political insignia compels people to vote in a particular way. As appears on Annexure MM5A and B, the ambulance was handed over to Kwekwe Municipality as it arrived. I had no ulterior motive neither do I hold such motive, but the town clerk who was a candidate in the Zanu PF primary election for the post of Member of Parliament for Kwekwe Central did not accept the donation in time," he said.
MDC Alliance, led by Nelson Chamisa, has set out to challenge 21 parliamentary seats which it alleges were fraught with electoral malpractice and should be set aside.
The major allegations include use of food aid and cash payments to buy votes in violation of the Electoral Act.