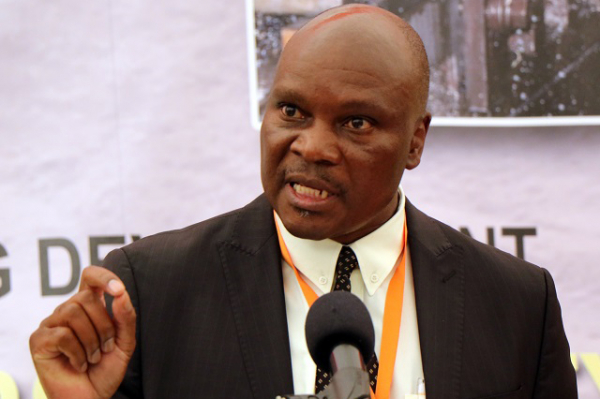 The abuse of office trial of former Mines minister Walter Chidakwa and his secretary Francis Gudyanga failed to kick-off yesterday after it emerged that their lawyer, Sylvester Hashiti, was immersed in proceedings at the Constitutional Court where MDC Alliance presidential hopeful Nelson Chamisa was challenging the July 30 election results.
By Tafadzwa Mutacha/ Tinotenda Munyukwi
Appearing before magistrate Estere Chivasa, the pair through their lawyer Tafadzwa Muvhami, who was standing-in for Hashiti, appealed to the court to remand the matter to September 4 after citing that his partner Hashiti was one of the lawyers representing Chamisa in his presidential election challenge.
Muvhami cited section 70 of the Constitution, which says every accused person has a right to choose a legal practitioner of their choice and also be represented by that legal practitioner.
Chivasa then granted the request and remanded the matter to September 4.
Muvhami also said his clients were also yet to be furnished with more details by the State, including classified Cabinet minutes which they require in their defence.
"The State was aware that the accused needs Cabinet minutes and this needs time because they are classified and they need to make an application for them and also the State is aware that they need to be represented by a lawyer of their choice," prosecutor Clemence Chimbari said.
Chidakwa allegedly appointed Gudyanga in 2013 as a lone board member at the Minerals Marketing Corporation of Zimbabwe (MMCZ).
The State also alleges that Chidakwa was aware that the MMCZ Act required a minimum of six and a maximum of 10 board members. Chidakwa allegedly showed favour and appointed Gudyanga to act as a sole MMCZ board member until 2016.