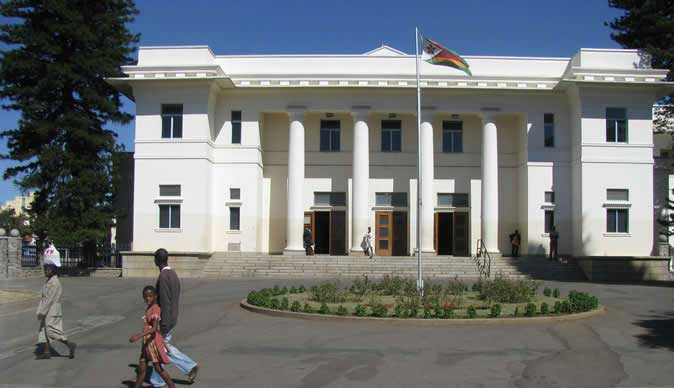 BULAWAYO residents have listed a cocktail of demands they want the incoming councillors to address, chief among them uprooting debilitating corruption and addressing double allocation of stands.
BY MTHANDAZO NYONI/NQOBANI NDLOVU
"BCC should immediately put in motion strategies to transfer ownership of all it's rented out houses to the residents that leased them in Iminyela, Mabuthweni, Pelandaba and Makokoba," Bulawayo Progressive Residents' Association advocacy and programmes manager, Emmanuel Ndlovu told Southern Eye yesterday.
"Residents need the councillors to also address issues of double allocation of stands which have mainly affected areas like Cowdray Park. BCC should not abdicate the responsibility for housing to private developers and should ensure compliance of private developers with set standards and contracts."
Ndlovu said residents also needed affordable stands that would be sold by the council, instead of the council selling virgin land to private developers who charged exorbitant prices.
The residents also expected to be updated on the 3% budget retention scheme. They want to be told of how much money has been saved, when the money will be used. In 2016, BCC resolved that each ward retains 3% of its monthly rates revenue collections to fund developmental programmes.
"On priorities, residents have already drawn their ward priorities and are waiting for councillors to put in place a motion to disburse the monies to committees composed of community leaders," he said.
In the past, residents have complained about corruption and nepotism in the selection of community groups to perform street sweeping and trench digging among other jobs. Ndlovu said the issue should be dealt with.
"Councillors have been making policies and implementing those policies which raise red flags about accountability, transparency and fiscal imprudence.
"Against this background residents demand that elected councillors lead by example and declare their assets at the beginning of their office term and that the asset register should be made public. The asset register shall be regularly updated and reviewed each year for transparency and accountability purposes," he said.
Bulawayo United Residents' Association chairperson Winos Dube said councillors should serve residents.
"We want people of integrity who will listen to people's concerns and who will shun corruption. We want people who will push the cause of Bulawayo and its development. We want to remind these councillors that they are the servants of the people. They should consult residents before coming up with any decision," he said.
Dube said some of the outgoing councillors were corrupt. He urged the incoming councillors to be transparent on tenders and issuing of residential and commercial stands.
"All these should be above board," he said.
Five of the outgoing councillors were once suspended by then Local Government minister, Saviour Kasukuwere on corruption allegations. However, four of them were cleared of any wrongdoings and only one, councillor, Reuben Matengu of Sizinda-Tshabalala, was fired.
Meanwhile, the MDC Alliance is likely to announce the incoming Bulawayo mayor today when the opposition party holds its national council meeting in Harare, the Southern Eye has learnt.
The city will have a new mayor and deputy following the July 30 harmonised elections. Former mayor Alderman Martin Moyo, who was contesting as an independent candidate, lost the polls, while former deputy mayor Gift Banda was elected as the Njube-Lobengula legislator.
Banda, who is also the MDC Alliance Bulawayo chairperson, confirmed the development.
"That (choosing mayor and deputy) is a prerogative of the president (Nelson Chamisa). Some councillors went for interviews and we are awaiting the announcement of the successful candidates, most likely tomorrow (today) during our national executive council meeting," Banda said.
Councillors Samuel Mnguni, Silas Chigora, Ernest Rafomoyo, Clayton Zana and Norman Hlabani are reportedly eyeing the mayoral post, while Mlandu Ncube, Rodney Jele, Tinashe Kambarami, Felix Mhaka and Lilian Mlilo are jostling for the deputy mayor's post.