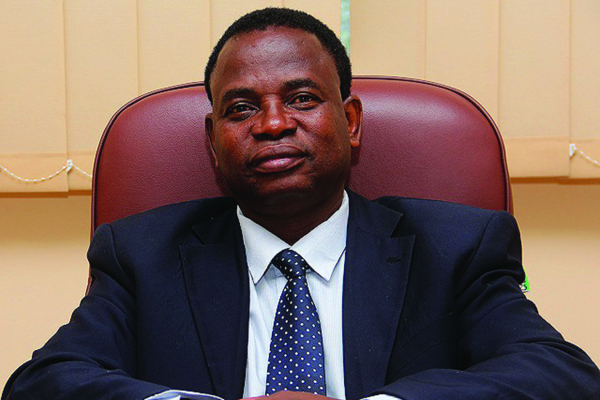 BULAWAYO town clerk Christopher Dube is being probed by the local authority over a litany of corruption and abuse of office allegations levelled against him.
BY NQOBANI NDLOVU
Empowerment lobby group, the Affirmative Action Group (AAG), has been on a warpath with Dube accusing him of graft.
The latest probe came after the AAG and the Bulawayo Progressive Residents Association (BPRA) petitioned the Local Government ministry to suspend Dube to pave way for investigations.
The Southern Eye heard the Bulawayo City Council (BCC) has since buckled under pressure from the AAG and BPRA, and has instituted internal investigations against Dube. Dube, however, remains in office.
"It is true I am under investigation, but it's an internal matter. I have nothing to hide," Dube told Southern Eye yesterday.
"Those are mere allegations. I know have done no wrong, but they [AAG] continue to level corruption charges against me. Let us wait for the outcome of the investigations."
In a letter titled: Complaint of corruption, abuse of office and power against the town clerk, dated June 21 and addressed to the city fathers, the AAG claimed the town clerk's relationship with FBC Bank needed to be probed as he was allegedly getting loans as payback for approving a housing project between the bank and the local authority.
"The complaint of corruption and abuse of office is tied on his relationship with FBC Bank which he is allegedly receiving preferential treatment and favours in exchange of (sic)allocating stands to FBC Bank, his favourite bank that he worked with previously at Victoria Falls and allocating them land for housing development," the AAG wrote.
The local authority penned a partnership proposal with FBC Bank for the development of 513 stands in Luveve high-density suburb, saying the move would help the city meet its housing demand and generate revenue.
The AAG also accuses Dube of abuse of office after he submitted an application for mining licence rights before council had approved the project, adding that the licence application was only accompanied by a premature support letter from the mayor.