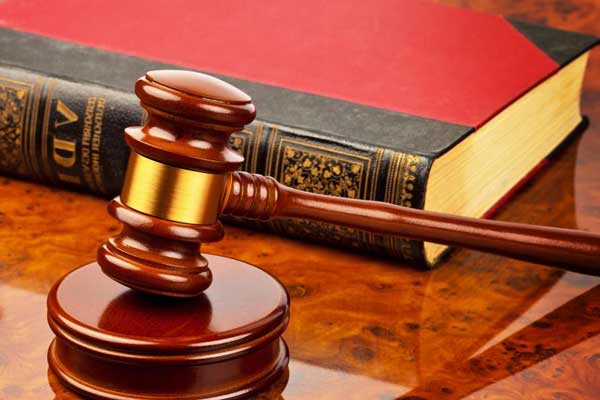 An Air Zimbabwe employee and an accomplice allegedly misrepresented to the chief executive officers of ZB Bank and NetOne that they were intelligence operatives before seeking "donations" for the inauguration of President Emmerson Mnangagwa.
BY DESMOND CHINGARANDE
Samson Gurumombe (52), employed by Air Zimbabwe and Brighton Magombo (26) were not asked to plead to fraud charges yesterday when they appeared before magistrate Rumbidzai Mugwagwa who remanded the pair to today for bail ruling.
It is the State case that on August 20 this year, Gurumombe phoned NetOne's acting chief executive officer Nkosinathi Ncube and identified himself as Intelligence officer Gurumombe from the Office of the President and Cabinet.
Gurumombe allegedly claimed that he was busy working on NetOne files. It is alleged between August 21 and 22 Gurumombe allegedly phoned Nyathi and indicated that he was working on the list of executives from NetOne, who should attend the inauguration of Mnangagwa on August 24 at the National Sports Stadium in Harare.
Gurumombe further sought donations in the form of fuel coupons and mineral water for another event.
It is alleged Gurumombe informed Nyathi that he would assign his subordinate and driver Magombo to collect the donation. Acting on the misrepresentation, Magombo was given 40 litres diesel coupons and four bottles of mineral water.
On August 26, Gurumombe phoned Nyathi for another donation which prompted him to investigate whether the two accused were indeed from the Office of the President and discovered that they were not.
The State alleges Magombo arrived on August 27 to collect the other donation and Nyathi informed the detectives who then arrested Magombo and Gurumombe.
Upon arrest, it was discovered that Gurumombe, on August 15 had approached ZB Bank Group chief executive officer Ronald Mutandagayi and misrepresented to him that he was an intelligence officer named Mhonda.
It is alleged Gurumombe again requested a donation of fuel coupons and mineral water for use while on official duty on his travel itinerary to Chirundu Border Post. Gurumombe informed Mutandagayi that he would assign Magombo to collect the donation.
Upon arrival at ZB Bank headquarters, Magombo saw Mutandagayi's personal assistant Florence Chikoto who gave him a 40-litre petrol coupon and three bottles of mineral water.
Linda Gadzikwa appeared for the State.