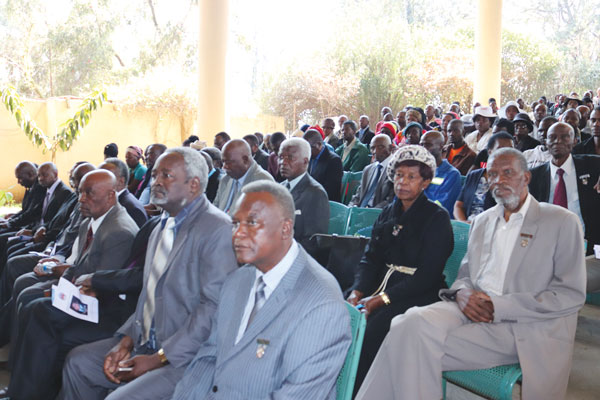 BULAWAYO'S Alderman Alexius Mackson Sibanda, who died last Friday, was laid to rest at Lady Stanley Cemetery yesterday.
BY TALENT GUMPO
The late Alderman served as councillor at the Bulawayo City Council (BCC) between 1991 and 2001 before he was elevated to Alderman status in 2003.
Addressing mourners on behalf of BCC, commissioner Vee Mehta said Bulawayo had lost an eminent figure who was a fountain of wisdom on civic matters.
"Bulawayo today mourns a son, an exemplary leader and an eminent figure who was known for commitment and hard work.
"His role as councillor is testament that he was one of the architects that crafted Bulawayo to a city that it is today," Mehta said.
"As we celebrate the life of Alderman Sibanda, it is my hope that the recently-elected councillors will emulate the spirit of servanthood and selflessness that has been embodied by their predecessors."
Mehta said the city should shun any tendencies that would gnaw its moral fabric. "Corruption, laziness and a laissez faire attitude must not be allowed to find their way into the moral fabric of the Bulawayo community," he said.
Mehta expressed satisfaction at the way council was operating in the absence of a mayor, post the July 30 polls.
"My role as the commissioner is to hold fort while the process of electing a mayor is still going on so that the post is not left in a vacuum, but I am satisfied with the council operations, even without the mayor," the commissioner said.